Kryss – The Battle of Words – Tutorial, Review, and Download.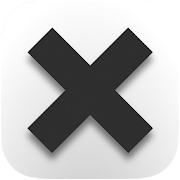 Looking at their company name and their game title "Kryss", the Danish developer team of Crozzle IVS seems to like wordplays. Even though it's the first game, which they have released, it already earned quite a fanbase and is one of the most popular word games in the Google Play store.
The game was downloaded more than 500.000 times and it received over 7.000 reviews. It has a fairly good score with 3,9 stars, even though the comments vary a lot, depending on what the users were looking for in the game.
So, what is "Kryss"? This Mobile Word Game combines a classic crossword puzzle with an interactive turn-based multiplayer challenge as you compete with other players. Besides getting random opponents, there is also an option to invite your friends. So, you can choose to play against the KI, persons you know, or complete strangers. You start your challenge with ten boards, which are available in eight (European) languages. You can also buy more boards within the app or earn them by watching ads or by inviting friends.
If you want to prove how great your vocabulary is, start playing "Kryss" now or keep reading to find out more details about this game in our Review or finally, how to out-smart your opponents with our Tutorial.

Tutorial – How To Play Kryss
Playing "Kryss" is like solving a crossword riddle under time pressure while competing against an opponent. You get five letters for each turn and need to find the best strategy to put those letters at the right places within one minute. Then you need to wait for your challenger's turn. You get points for placing a letter correctly but there are extra points for completing a word, for putting a letter on a blue box and for using all your letters at once. That's why sometimes it might be smarter to wait for your next chance if it's more realistic to fulfill one of the options to get extra points.
If one minute isn't enough time for you to find the right answers, word-grabber has a solution to help you. With our Crossword Solver, you only need to wait until you get the matching letters to fill in the right spaces. All you need to do is to insert the clue into the search bar. While entering your word(s), it also shows you similar search requests, which makes it even faster and easier to find your answer.

Kryss Review
Crozzle IVS tried to combine the classic crossword riddles with the very popular board game Scrabble. It also includes a chat function to make it even more interactive. But let's see what the game is really made of!
Graphics (1/2)
I like the design of the crossword grid. It looks familiar to the original paper version, but also adds some color and cute picture clues. However, there is a very important detail missing. There are no arrows, which would show you if a clue is meant for the row or the column next to it. It's very hard to get an overview like this, since you only have one minute for your turn, especially in the beginning when the board is still empty.
I'm also not a big fan of the menu design. To be honest, it just looks plain and is even hard to read. The options to keep playing against a certain opponent or to redraw from the challenge are so close to each other, that I wouldn't be surprised if someone actually canceled a game accidentally.
Sound (1/2)
There is not much sound in this game, which can be either great or boring. It really depends on what you prefer. There are only some sound effects while playing and solving the riddle. I think they match the word game theme quite well, but since there is not even the option to turn on some background music, I can only give one point is this category.
Balance (1/2)
In general, you can choose between two levels, "normal" and "expert", which is a bit harder. I enjoyed both versions as it's also a matter of luck if you can solve the puzzles before your opponent can do it.
I have to agree with some of the comments in the Google Play store though. You only have ten boards from the beginning. If you want to keep solving the riddles, you either need to pay, watch advertisements or keep inviting friends. According to some users, it doesn't always work to receive the reward though.
You also need to either reveal your E-Mail address or Facebook login to get started, which is totally out of balance in my opinion!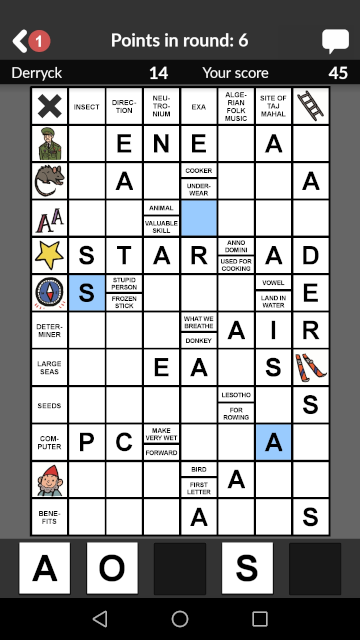 Controls (1/2)
The controls are simple. You can easily move a letter to the desired position of the board, or remove it again from there. You can zoom in with a simple move as well. It also just needs a click to confirm your choice. All those functions are explained to you in the in-game instructions, which are available on the menu as well.
Once again, there is a huge difference between the game and the menu screen. There, the buttons are very small for opening a board or resigning from it, making it an unnecessary hurdle.
Gameplay (2/2)
I enjoyed the gameplay very much! It's fun to compete against a real person, especially if you can invite and play against your family and friends. It combines knowledge and strategy with a good portion of luck to get well-fitting letters and forces you to think quickly.
The Verdict (6/10)
I really like the idea and the gameplay of "Kryss" but the menu and conditions, which it comes with, could be more user-friendly.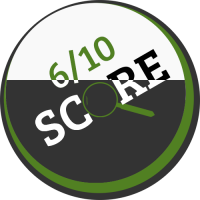 Download
I encourage you to give "Kryss" a try if you like word games and solving riddles in an interactive way. You can download the app on Crozzle IVS homepage. It is available for Android/Google Play and iOS/App Store. You can also visit the developer's Twitter and Facebook to get news updates.

Similar Apps