4 Pics Guess 1 Word: Tutorial, Review and Download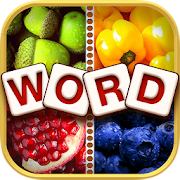 It hasn't been a long time since we've introduced "4 Images 1 Word" to you and guess what? Today we look at another '4 Pictures 1 Word' game. This time it is called "4 Pics Guess 1 Word – Word Games Puzzle" (or the short form "4 Pics 1 Word") by the developers "Magic Card Games" that seem to be specialized in card games (as the name suggests) and word games.
"4 Pics Guess 1 Word" has more than 100.000 downloads and a convincing rating of 4.7 Stars, rated by almost 1100 people that seem to be unable to find any major flaws!
But still, let's grab our magnifying glasses and take a closer look at the game in our review. If you need some help with this brain teaser, check out the tutorial that includes some extra tips. In case you just want to try the game yourself, head straight to the download button at the end of the page.

Tutorial – Cheat And How To
It doesn't matter if you are a seasoned word game player or an absolute beginner and greenhorn – you will get a grip of the mechanics of this game very fast. When you start the app for the first time, it even explains what you need to do. We'll give you a brief outline: You get hints in the form of four photos and your task is trying to find the word that describes them all, in a singular word mind you. The app supplies twelve letters as well, out of which the word consists. If you got an idea, just tap the letters to put the answer in. To get hints, you utilize the coins you get (sparingly) throughout the game.
While some words seem almost too easy, others will cost you a few brain cells. In this case, we've got some tips and tricks for you: Firstly, try focusing on one picture in the beginning. What does it contain? What's the category? Are there any activities or experiences connected with it? Which verbs come to your mind? Are there any synonyms for them? Then look at the other pictures too. Describe them and see if you've found something in common.
Secondly, look a the letters. Can you form words with them? Are any related to the photos above? If you have found a few, is it possible to make them longer by adding prefixes or suffixes?
Thirdly, try using our Scrabble tool below. This game is not directly connected to Scrabble of course, but you can still type in the letters you've got and see if any results match the pictures. However, since you can only type in nine letters out of the twelve you've got here, you need to exclude some beforehand or you try it more than once.
Lastly, be stingy with your coins. Unless you want to watch a ton of advertisements, you will only have a sparse amount during the later levels.

Review – Solid game with potential
There are plenty of games of this genre and we can see why! It is easily understood, great for in-between gaming sessions and stimulates various senses. What makes this game stand out among all of the others? Let's find out!
Graphics (1/2)
The visual concept brings the feel of an old school, wooden board game and that of a modern mobile game together and creates a harmonizing design. Too bad that the photos are often in low, grainy quality. Nothing we could excuse with being retro though.
Sound (2/2)
The game comes with a happy, upbeat background track, that repeats in a continuous loop and reminds us of the shopping mode in the Sims-series. While it could be possibly annoying, it surprisingly is not. It plays and plays and we bop our heads in accordance with the rhythm. The rest of the soundscape is fitting as well- but if you rather prefer playing in silence or using your own musical entertainment, you can mute every sound.
Balance (1/2)
Over a long period of time or levels, respectively, the game is very easy. We felt that it only got more difficult in the mid-thirties levels – and later, during the next package, it became very easy again with only a few hard levels in between. So it's not that the difficulty changes gradually, but it rather fluctuates. Therefore, an addition of a hard or medium package for when we are up for a challenge would be appreciated. The bonus level after every 10 levels is very fun, but very easy as well. But that's okay as they are bonuses anyway.
The number of coins you'll need will change with your skill level of course, but luckily you get daily rewards as well as a few coins every 10 levels. Still, you'll probably need to watch ads every now and then to stack them. Additionally, there are be a few mandatory ads after every few levels and there is a banner at the bottom. If you need coins, these ads come on top. Thus, the ads will be either annoying or bearable depending on your skills. It is a balancing act what the devs have conceptualized here.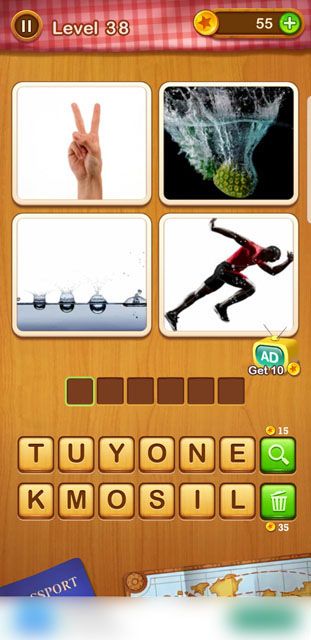 Controls (2/2)
The controls are functional and work like a charm. Tap the button or the letter you want to use and you won't have to wait long (if at all) for the respective response.
Gameplay (2/2)
If you like the genre, you will like this game and have fun with it. Currently, the game consists of 800 level! That is a really long time you could spend playing! Furthermore, the app comes in four different languages. So if your native tongue is either English, Spanish, French or German or you are an avid learner of one of those languages, you are in luck.
The Verdict (8/10)
8 out of 10! This rating reflects our thoughts precisely as it is a great game indeed, but there is still a bit of room for some improvements. But the devs are on a good way!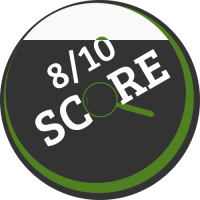 Download
Well, if you've been convinced by now to try the game, you can download "4 Pics Guess 1 Word – Word Games Puzzle" if you click on the Google Play button. In case you like the style of the game, but prefer a slightly different genre, check out the other games by the developer or the similar apps linked below. Thank you for reading!


Similar Apps