Crossword Quiz: Tutorial, Review and Download.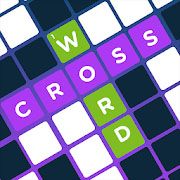 "Crossword Quiz" by "Random Logic Games" breathes new life into this game classics and combines a classic crossword game with various types of clues: Besides word descriptions, you'll find emoji combinations, GIFs and (multiple) photos to help you solve the puzzles.
In the Google Play store, the app has more than a million downloads and a 4.4 rating composed of almost 16.000 votes and in the Apple store close to 5.000 people rated the game 4.6 stars!
There seem to be two major downsides that bring down the rating slightly: For one, a lot of players have trouble with the performance. The game either crashes or doesn't continue to load. Secondly – as it is often a point of criticism – the ads seem to have been increasing and are now overbearing. We get to the bottom of the claims in the review section. If you need help, head straight to the tutorial and in case you'd rather download the game directly, download the game at the end of this page. "Crossword Quiz" is available for Android, Apple and at Amazon and Facebook.

Tutorial – Cheat, Solver, How-To
To help you solve the game, the developer included three ways to help you out: Firstly, for 20 coins you'll get to expose one letter in the answer. Alternatively, it is possible to remove one letter from the 16 you've got for 20 coins. Lastly, you can choose the fast lane: For 35 coins the current quiz gets solved for you. Easy, isn't it? It is, but you also might have realized that your coins are a precious currency, that threatens to run out sooner or later.
Therefore, you might choose one of the additional (free) tips we have for you:
Come back later! A fresh mind sees so much more!
Don't be shy and ask your friends or parents! Don't know the Pro-Wrestling champion the game asks you for? Try asking your sport-loving companions!
Go the unconventional route: Ask your teacher to include new vocabulary to the syllabus and learn about pikas or whatever you ask for.
If your google-fu isn't the strongest, try using our Crossword solver. It is not optimized for this game, but it will still help you out of your misery in most cases.
Lastly, try our Scrabble tool. It will tell you all the words that are possible to form in the right word length. Then, you'll only need to find the one that fits the theme!

Review – An entertaining challenge
As said in the official store, in "Crossword Quiz" you are challenged to "put your visual, word, and critical thinking skills to the test in this mash-up Crossword Puzzle extravaganza". If that doesn't sound convincing to at least try the game, I don't know what is. Let us find out if it is just hot air or a breath of fresh air indeed.
Graphics (2/2)
The game graphics are a good start. The icons are neatly arranged, the colors are vibrant, but not overwhelming. The fonts, the animations, the icons, the composition – they all go very well together. There's nothing to complain about here.
Sound (2/2)
While there is unfortunately no music, the quality of the sounds is great. Every movement is accompanied by a fitting sound, but they are not interfering or annoying. Not mention that you can mute them as well, in case you prefer to play in peaceful quietness. Usually, I would deduct a point because of the missing music, but in this case, I didn't mind at all. Maybe because I was busy thinking. Which brings me to the next point.
Balance (1/2)
Busy thinking, you might ask? Well, yes! For non-native speakers or players that are not too immersed into American culture, this game holds some challenges. But that also means, it is a great learning opportunity: be it vocabulary, popular TV-shows of the 80's or lyrics of famous songs. You name it, they probably ask about it. But in my opinion, even native speakers will be challenged here as there are topics of all different kinds. But that's what makes this game so engaging. You'll never know what the next question will be. And if you clearly know the answer or if you need to think long and hard (or refer to our tutorial). Since you are for sure going to need coins to use the hints at some point, I feel the game could be a bit more generous with them. But you have the option to buy more or watch ads to gain them. Speaking of ads: The ratings in the stores spoke of ads that are just too much (and sometimes not even skippable). I can't support that claim. There are ads and I wouldn't say that they are only a few, but they are not intrusive and skippable, usually after around 8 seconds. That's longer than the time in most apps I've tried so far, however.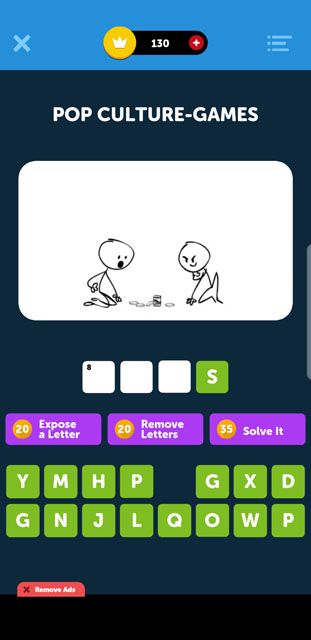 Controls (2/2)
The controls are intuitively easy to maneuver. Swipe across the empty tiles in the crossword and then select or deselect the letters you would like to try to solve the puzzle. The reaction comes promptly, although I would like to see the animations move a bit faster by like a hundredth. It's barely enough to see, but I think, it would make everything look even more smooth. However, this might be a personal preference and is something so minor, that I won't deduct a point here either.
Gameplay (2/2)
One of the strong points of this game is the gameplay. You've got 88 different categories that you can unlock. There ought to be something that you are interested or at least knowledgeable in. Each category has ten levels and on top of the usual ones, you get a daily new quiz. Furthermore, different kinds of achievements are waiting to be unlocked. The various types of clues, such as the GIFs, are a fun idea to jazz up the classic game concept. The performance of the game left nothing to be desired on my phone, no crashes, no frozen screens.
The Verdict (9/10)
9 out of 10 points! Even if I've mentioned a few points for consideration earlier in this review, I think this rating is justified. It is a great game that will bring you hours of enjoyment… as well as a spinning head every now and then.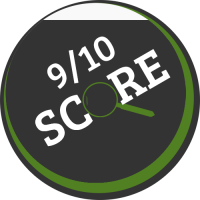 Download
To know what I've been talking about and to have some fun challenge with this game, click on the download buttons below and give it a try! It is also available on Amazon and Facebook. Also, check out the other games by "Random Logic Games".

Similar Apps