BAIKOH: Tutorial, Review and Download.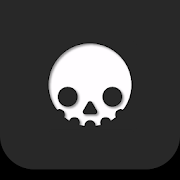 "BAIKOH: Words" by "Mum Not Proud" (?) is part of the finest selection in Google's Play Store called "Editors' Choice". It's a word game with more than one million installs and 10.000 mostly positive ratings.  Although almost everyone who downloaded and played BAIKOH seems to enjoy it, many people also complained about its instability.
One reviewer said: "The two most egregious bugs are: nothing but vowels for an extended period of time, and hidden trap sign showing & garbling words when no trap actually exists." Another one said: "the game won't let me come back to life by watching [an] ad, it keep[s] restarting itself and just force me to end the level."
I'm thrilled to see if they've got a point there. So, let's put our measurement devices on the table and put BAIKOH to an acid test. Read the full review here and don't miss our tutorial and the chance the download the game for free.

Tutorial – Cheat, Solver, How-To
In "BAIKOH: Words", letter tiles will fall from top to down in a Tetris-like manner and it's your task to build words in order to get rid of them. Building words is a bit more complicated than in similar games since you don't simply swipe over words formed out of adjoining tiles. Nope, you have to manually identify and select letters across the game board that you want to put together. After you've selected a bunch of letters adding up to a word, you swipe across the screen to confirm your choice and clear the field.
However, don't get tempted to click all over the screen like a madman. If you misspell three words, you'll be punished by getting extra tiles that clutter up the field.
Useful tips:
Correct typos by tapping or dragging, so that you can avoid getting punished
Watch out for traps! You can "type out" these bombs by building words with them
Crush the icicles! These glazed letter tiles freeze adjacent ones, so stop them before a new ice age kicks in.
And – of course – use our letter sorting tool to build words. This won't be easy since BAIKOH is a fast and challenging game, but if you open our tool on your desktop browser, you might get the chance to find some words that will keep you in the game and rescue your progress.

Review – Jam-packed Word Stack
Lucky me, it seems like I regularly get the chance to review the best word games out there. After I've honored Wheel of Fortune with 10 out of 10 points two weeks ago, I guess we've got another one fighting for the pole position. Let's have a closer look!
Graphics (2/2)
The graphics aren't stunning and flashy, but they are absolutely coherent, consistent and perfectly done. The colors are well-chosen and the game even lets you choose from different color schemes, in case you're colorblind or just prefer another set. The animations are simple, but absolutely smooth and give the game a flowy, seamless appearance. The developers did a great job here, without any doubts.
Sound (2/2)
Like the graphics, the sounds aren't agitated, but straightforward and absolutely fitting. This game is a perfect example, that no one has to follow one exact path to get our maximum score. All roads lead to Rome (at least from the mainland of Europe) and the calm, crystal-clear and precise soundscape of BAIKOH isn't on the wrong track at any point.
Balance (2/2)
Okay, now we know that BAIKOH isn't off the track, but is it also able to keep the balance during the whole way? To answer this question, we've got to ask ourself what could be the reason to lose balance in the first place? Unfair challenges? Exaggerated advertisement? A missing tutorial or a steep learning curve? Well, no matter what it is, we won't find any of these downers in this game.
On top of that, I didn't come across any of the bugs and glitches mentioned above. Maybe those issues have been fixed in the meantime? Or they simply occur on a few older devices? We can't trace every rabbit hole, but we can assure that it runs perfectly fine on our Samsung S10 testing device.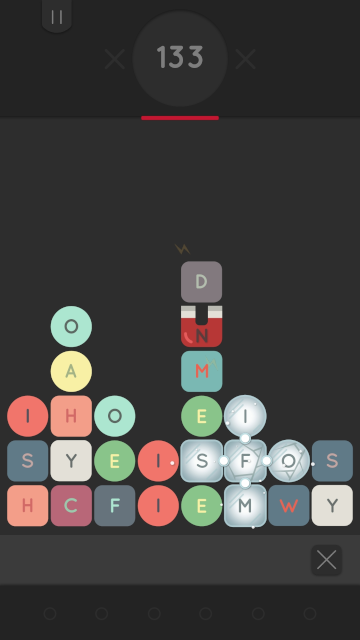 Controls (2/2)
At first sight, it doesn't seem particularly intuitive to confirm a selection by swiping across the screen. Especially because we've learned in almost all other games that swiping means connecting and not confirming something. On the other hand, this decision had to be done by the developers as BAIKOH is a bit more in-depth than similar games, which automatically leads to slightly complicated controls. However, since this is a tiny trifle and I don't see any other way to optimize the controls, I still give 2 out of 2 points here.
Gameplay (2/2)
To be honest, I would give 3 points in this category, since BAIKOH isn't just an extremely well-done mobile game, it's an amazing source of fun and excitement. Due to its impressive scope (Single-player, multiplayer, other games modes, several challenges, …), you will be bound to your mobile for months. My personal favorite is the "BAIKOH says" game mode: In this challenge, you have to accomplish special specifications like "Build a word without the letter E in it" or "Start the next word with the letter N". If that's not a perfect way to keep you engaged, challenged, thrilled and merry, I don't know what is.
The Verdict (10/10)
Here we are again, with the second perfect mobile word game. I don't know if it's just me being stricken and shaken by awful gaming experiences, so that I am over-generous here, or if we simply live in great times with great games. Mum should be proud!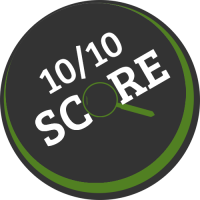 Download
This new development studio deserves all the attention it gets. Check out the games' website here. And make sure to follow them on Facebook and Twitter. Lucky for all of us, this game is playable on Android, but also available for iOS devices. Click on the icons below to download the game right away.

Similar Apps