Crossword Friends: Tutorial, Review and Download.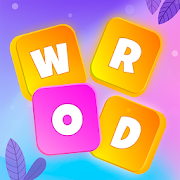 What is better than solving crosswords alone? Right, competing against friends while solving crosswords! If you agree, you should check out "Crossword Friends" by "Severex". The developers even promise that you could improve your English while playing their game.
This mobile word game was downloaded over 100.000 times and received a whopping 4,5 star rating so far. "Severex" wrote they are interested in all feedback, take comments into consideration and try to constantly improve the game.
If you want to check it out yourself, you find the download link here. If you prefer to read our review first, click here. And finally, if you already installed the game and just came to find some support, you can read our tutorial and further tips here.

Tutorial – How To
"Crossword Friends" confronts you with a certain amount of letters below a game board and it's your task to figure out what words are searched for. Sometimes it's just obvious which words are the answers, you can even benefit from a learning effect as there are some words on repetition. But it can also become pretty difficult to find the right words. There are some hints, which help you though.
Look at the grid and you will see how many letters a certain word has. If there is a letter or more already set, even better. If you just can't think of any solution, you can always go through all possible combinations, which will take some time but will result in finding the answers for sure. Since there are no points taken away as some kind of punishment for this method, you can even benefit from this when you find other words, which were not looked for in the current puzzle.
If you want to reduce the possible combinations, you can also use the three kinds of hints:
The magic hand will show you one letter, which you can choose freely. This hint is available after watching a video ad.
The light bulb reveals a random letter. You can buy this hint for 100 in-game-coins.
The zipper shows five random letters and can be added after watching a promotional video.
You can also send a screenshot (provided inside the game) to your friends and ask them to help you.
You can buy coins but also do earn them by finding extra words and watching advertisements. There is also a daily present available every 24 hours. If you run out of coins or just can't be bothered to do all this above, you can also use our "Letter Sorting" tool. You just need to put the letters inside the first field. The generator then shows you all possible combinations, sorted from the longest to shortest combinations. If you already found a letter's position, you can use the second field and the tool will you show you all possible words for this case. … We know! Don't tell your opponent. 😉

Review – Crosswords with F-R-I-E-N-D-S
Check out this Review, if you are unsure about giving "Crossword Friends" a try. We played it and are going to tell you what we found out about the game's graphics, sound, balance, controls and gameplay.
Graphics (2/2)
"Crossword Friends" has beautiful graphics, which combine a cute animal theme with light colors and subtle animation. Every time you level up, which goes from A to Z, you will encounter another animal according to the letter you reached (e.g. a cat for the letter "C"). There are avatars to choose from, which fit into the style as well and which you can change if you want to. There even are some with animals as well. The whole graphic design looks pretty clean, functional and seems to be thought through well.
Sound (1/2)
As for the sound, there are not many details. There is no background music at all, only a sound effect for finding a word. Since you can mute the sound, I still give it one point.
Balance (1/2)
The game difficulty varies from puzzle to puzzle. There are some boards, which are pretty easy, sometimes they are even very repetitive. But then there are some levels, which are very hard and you cannot rely on your experience anymore, which you gained so far. It seems like there is a higher variation if you play against other users.
There are a few ads included in this game. They automatically play after some levels but it doesn't happen too often to disturb the gameplay. It's your own choice if you want to watch some to receive hints without giving you the feeling to be pressured to do so since there are other ways to earn those hints.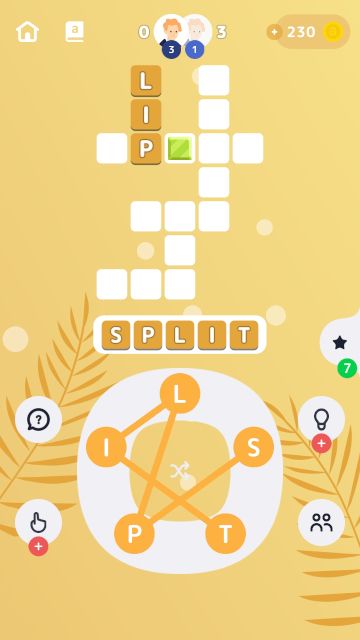 Controls (2/2)
The controls are pretty easy. You swipe to connect the letters and it's possible to go back and cancel a set letter if you changed your mind. For using hints or navigating through the menu, you just need to tap, which is just as easy and very intuitive.
Gameplay (2/2)
The game is fun and even though, the idea is not very new, it offers many unique options. You can choose between the single-mode, in which you can work on your own performance and level up, or the turn-based competition mode, in which you can battle it out with your friends or other players, who are looking for an opponent. There are many requests from other users, which keeps the game lively.
There even is a lexicon to support you. If you open it, you'll find explanations of the words, which were put on the grid. So there might be some promised learning effects.
The Verdict (8/10)
"Crossword Friends" is an interactive mobile word game with a cute design and the option to play alone or against friends, which is a great challenge for players of all ages.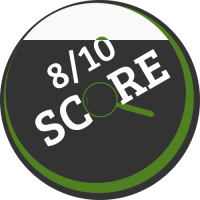 Download
Try the game yourself and compete against your friends, you can download "Crossword Friends" here. If you want to see what the developers are up to, you can check out their projects on their official website.


Similar Apps