When you think of word Games, probably a lot of words come to your mind: Entertaining, educating, fun, captivating, relaxing – or perhaps even nerve-racking, brain-frying or challenging? All are applicable associations, but did you ever think of beautiful, charming, optically pleasing in regards to "Scrabble", "Words With Friends" or similar games?
Usually, those categories are reserved for dress up games à la "Love Nikki – Dress UP Queen", but today we'll look at word games that not only come along with a great gameplay but with stunning appearances as well. We've chosen the nine most beautiful word games and tell you about each of its strong points. Let's take a look!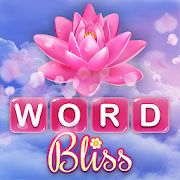 Like the game icon suggests, in this game you get a full flower arrangement: The backgrounds, the animated flower petals, the menu screen, the flower basket icon – all of is decorated with beautiful flowers. It makes me regret that 4D games are not a thing (yet) as I would love to breathe in deeply to bath in a heavenly floral smell. I imagine, the design is great for dark winters, for a time when you reminisce about warmer months. The idea to collect points to let the lotus bud bloom, is cute as well. Almost 4,500 reviewers seem to feel the same, as "Word Bliss" has been given a great 4.7 rating. The game is available for iOS too!
"Word Blitz: Free Word Game & Challenge" by "Pistachio Studio" has a completely different design concept, but it is not inferior in any way.
This time you'll feel taken back to the retro times of cities worldwide. First, you'll imaginary drive through the dimly, but atmospheric lit New York City at night while listening to some jazzy beats. After crossing the Statue of Liberty, you'll continue to cruise through Paris and other capitals.
If a stylish retro game is your cup of tea, download the game for Android or iOS. It has a smooth rating of 4.5 stars!
The rating and world-traveling theme stays the same with this app. Yet it is so different! Here, you'll help a little worm to reach its plane so it can continue its journey through the world. The design is colorful, playful and adorable.
The music animates to bop along. So in case your are searching for an happy app, this one might be the right one for you! You can play it on Android and also on iOS as well. The 4.5 and 4.6 stars rating respectively are a promising prospect.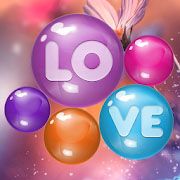 The design of "Word Pearls" by "Unico Studio" is more on the simpler side. But it is beautiful as well. The color schemes of the backgrounds are very pleasing to the eyes and the animations are chosen accordingly. One time it is animated rain, at other times dandelion seeds fly through the air.
You wonder where the pearls that the name suggests come into play ? Well, in this game the words are split into syllables and the player needs to connect them back together by using bubbles. The syllables are in inside pearls. Sounds great? Join more than 50.000 Android users and download the game or try it on iOS.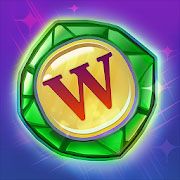 Why is "WoW" in a word game list, you wonder? Well, it is because we are not talking about World of Warcraft, but about "Words of Wonder" by "PopReach Incorporated". What both games have in common though, is the fantasy (and fantastic) design.
You'll walk through a storybook while solving more than 600 word puzzles, all while being accompanied by a wise, little owl companion. You'll find that the design is very thought-through and implemented even in the small details like the fonts, the ornaments, the background map, and the colors. Let the game enchant you and download it for your Android phone or for iOS.
Bees, cute fuzzy animals we were afraid off as a child and feel protective off now a few (or some more) years later. The adorable fellas that got their own (Bee) movie and have plenty of cameo roles in TV series and other productions. Now, they've even made it into a word game. And it is an adorable and joyful one at that!
"WordBuzz" by "Scribble Games" has a great rating of 4.6 on Google Play and even 4.7 stars in the App store and the design alone is definitely worth 5 stars. The busy and hardworking animals greet you right from the start. But besides this entourage, the level design, the colors, the animations, the honeycombs level screen, the backgrounds – it all screams "Sweeeet!" without being cheesy. Download this gem, if you like well-designed games that are sweeter than honey.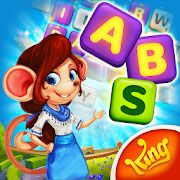 The game icon implies another little companion, but one of a different kind: a mouse! In fact, there are even three of them: Professor Alpha, Betty, and Barney. You'll join their world of word game puzzles and get to explore and solve over 100 "cheesetastic levels of letter-linking fun". Their world is maybe the most comprehensive looking one out of all the games on this list. The level map, the backgrounds, and the character design could be straight from a children's book. But adults will also appreciate the professionally designed game. As expected from the makers of Candy Crush and the Farm Heroes Saga. Even the music engages you to explore further and be heroic and cheerful at the same time.
The rating of 4.6 and 4.7.stars reflect that the players appreciated those advantages as well. Download the game to see for yourself. Just click either the link above or here for the iOS version.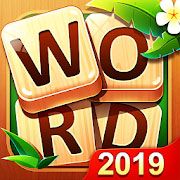 "Word Puzzle Music Box: Scramble Words Games" by "Innovation Puzzle Games" does not only come with a long game title but also with a nice design. It doesn't have the classic jukebox look that one would expect. That, of course, would be stylish, but instead, the game developers decided on a sleek and simple wooden exterior that works very well. The wine-red velvet in combination with the dark wood gives the game design a sophisticated touch. The chapter overview is like an old (file) shelf in which the LP's are stored.
So, if you prefer a calm, organized style, this game could be the one for you. Unfortunately, there is no game version (yet?) for those that play on iOS. Android players can find the 4.6 stars rated game in the Google Play store.
Last but not least, we have look at "Game of Words: Free word games" by "Tiny Bit Games" (with a heroine on the icon that looks a tiny bit like Elsa from the Frozen saga, doesn't she?).
When you start the game you've got to decide on the house under which banner you are fighting for and start by building your own home. Each improvement gets you energy, that you can use to play the word games. Such a great and unique game concept! And the design concept is an eye-catcher as well. The graphics and characters are drawn caringly and with great attention to details. It reminds me of a fantastic world in the fictional Middle Ages.
The design and the home improvements idea definitely are a strong encouragement to keep playing the game. Get started and download the game. It is of course on iOS as well.

You've made it through the list! Did you find an app (or even more than one) that appeals to you? We would be glad to hear that you've found a new game that brings you joy, both to your heart and eyes.
And in case you started playing and get stuck at one point, don't despair. We are here to help you out further. Our site offers a huge selection of word generators, cheats, and other tools to help you out of the misery.
For any games that are similar to Scrabble, use our Scrabble Word Finder. To sort letters in a different way and order, try out the letter sorting tool and if you need to unscramble words, you'll find assistance here.
Have fun playing!