There is only one J in Words with Friends, but often the words with J are missing in a game. If you're struggling to come up with words with J in Words with Friends, it pays to have a little inspiration: Learn a new set of words with J with us for higher-scoring success when you play. There's a stack of J words waiting to be discovered and memorize! Our Words with Friends Cheat is perfect for when you're midgame and in need of words with J in Words with Friends contents, too. And it is an ideal online tool for expanding your vocab with new nouns, verbs and adjectives.
Two letter words with J for Words with Friends
JO is the only two letter Word with J for Words with Friends. It is a colloquial term of endearment, most commonly used in Scotland. The singular form of "joes", this two-letter noun is a derivative of "joy", and is more specifically used to mean "darling", "sweetheart" or "beloved one". It's also a commonly used abbreviation of the biblical male name "Joseph", a popular given name for centuries, and currently the thirteenth most popular name for boys in the United States. A handy two-letter stalwart when you're stuck for ideas for words with J in Words with Friends games.
The three letter Words with J in Words with Friends.
HAJ

JAB

JAG

JAM

JAR

JAW

JAY

JEE

JET

JEU

JIB

JIG

JIN

JOB

JOE

JOG

JOT

JOW

JOY

JUG

JUN

JUS

JUT

RAJ

TAJ
JIN
In Islamic mythology the JIN, or "jinn", is a supernatural order of being able to interact with and influence humanity. There are numerous castes of jinn, although the term is used to refer to any spirt or demon. "Jin" is also an informal Australian variant spelling of "gin", the popular alcoholic liquor made from juniper berries. A great three-letter option for when you don't want to use a Words with Friends cheat on a turn.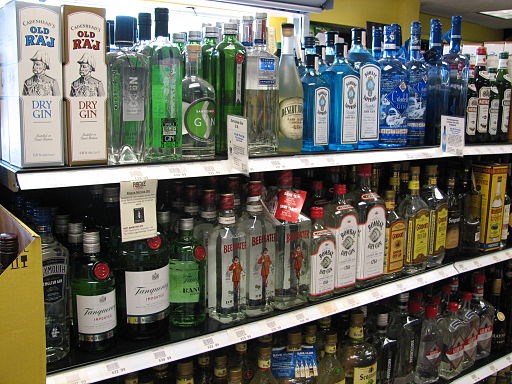 Four and five letter words with J for Words with Friends
Now let`s take a look at our word lists with four and five letter words with J for Words with Friends and let`s see some examples below them.
Four letter words with J in Words with Friends
show
hide
AJAR

AJEE

DJIN

DOJO

FUJI

HADJ

HAJI

HAJJ

JABS

JACK

JADE

JAGG

JAGS

JAIL

JAKE

JAMB

JAMS

JANE

JAPE

JARL

JARS

JATO

JAUK

JAUP

JAVA

JAWS

JAYS

JEAN

JEED

JEEP

JEER

JEES

JEFE

JEHU

JELL

JEON

JERK

JESS

JEST

JETE

JETS

JEUX

JIAO

JIBB

JIBE

JIBS

JIFF

JIGS

JILL

JILT

JIMP

JINK

JINN

JINS

JINX

JISM

JIVE

JOBS

JOCK

JOES

JOEY

JOGS

JOHN

JOIN

JOKE

JOKY

JOLE

JOLT

JOSH

JOSS

JOTA

JOTS

JOU

JOWL

JOWS

JOYS

JUBA

JUBE

JUDO

JUGA

JUGS

JUJU

JUKE

JUMP

JUNK

JUPE

JURA

JURY

JUST

JUTE

JUTS

MOJO

PUJA

RAJA

SOJA
Five letter words with J in Words with Friends
show
hide
AJIVAAJUGABANJOBIJOUCAJONDJINNDJINSDOJOSEJECTENJOYFJELDFJORDFUJISGANJAHADJIHAJESHAJISHAJJIJABOTJACALJACKSJACKYJADEDJADESJAGERJAGGSJAGGYJAGRAJAILSJAKESJALAPJALOPJAMBEJAMBSJAMMYJANESJANTYJAPANJAPEDJAPERJAPESJARLSJATOSJAUKSJAUNTJAUPSJAVASJAWANJAWEDJEANSJEBELJEEPSJEERSJEFESJEHADJEHUSJELLSJELLYJEMMYJENNYJERIDJERKSJERKYJERRYJESSEJESTSJETESJETONJETTYJEWEDJEWELJIBBSJIBEDJIBERJIBESJIFFSJIFFYJIHADJILLSJILTSJIMMYJIMPYJINGOJINKSJINNIJINNSJISMSJIVEDJIVERJIVESJIVEYJNANAJOCKOJOCKSJOEYSJOHNSJOINSJOINTJOISTJOKEDJOKERJOKESJOKEYJOLESJOLLYJOLTSJOLTYJONESJORAMJORUMJOTASJOTTYJOUALJOUKSJOULEJOUSTJOWARJOWEDJOWLSJOWLYJOYEDJUBASJUBESJUDASJUDGEJUDOSJUGALJUGUMJUICEJUICYJUJUSJUKEDJUKESJULEPJUMBOJUMPSJUMPYJUNCOJUNKSJUNKYJUNTAJUNTOJUPESJUPONJURALJURATJURELJURORJUSTSJUTESJUTTYKANJIKOPJEMAJORMOJOSMUJIKNINJAOBJETPUJAHPUJASRAJAHRAJASRAJESRIOJASAJOUSHOJISLOJDSOJASTAJESTHUJA
JUTE
JUTE is a vegetable fiber that is spun into coarse, sturdy threads to make burlap, hessian and gunny cloth. After cotton, it's the most affordable fiber on the market and has a wide variety of uses and applications. Often utilized by ethical industry and manufacturing, jute is 100 percent biodegradable and environmentally friendly, primarily used for farming and agriculture projects.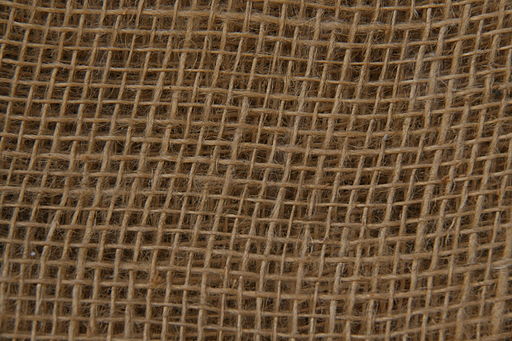 JURY
A JURY is a body people sworn into to render and deliver a verdict on a case presented to them by a court. Historically, a jury would have also been tasked with deciding a penalty or judgement, although in more recent times, juries are usually only tasked with discerning the guilt, or innocence, of an accused party involved in a crime.
JONES
JONES is a massively popular surname originating in Wales, meaning "John's son". It is most common in Wales and England, although since population spread since the 15th and 16th centuries, the surname has extended to far flung points across the globe. In 2015, Jones was the 5th most common surname in the US. A handy five-letter option when you're on the hunt for words with J in for Words with Friends games.
Learn new Words and score big with our Words with Friends help
We help you find words with J in Words with Friends games, giving you plenty of ideas on how to expand your vocab, whilst you learn new nouns, verbs and adjectives to add to your collection for next time.