Find the highest scoring scrabble word possible for this board an win a voucher for amazon.com worth 20 USD.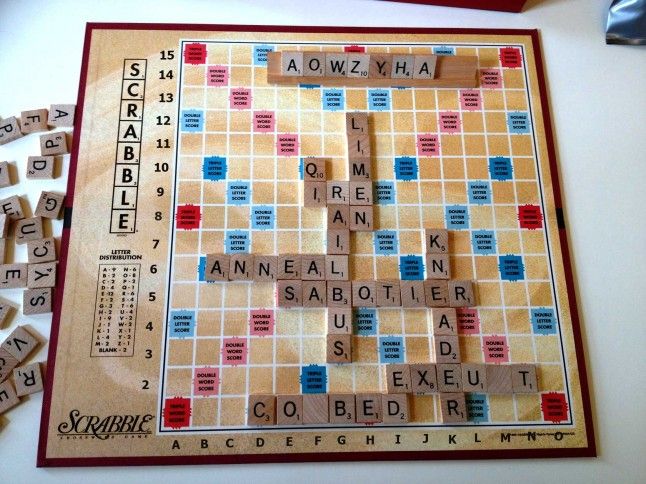 Your rag cotains the letters A O W Z Y H A. The Blank at position F1 is an M so that word COMBED is build. The blank at position M2 is an N, the word is EXEUNT. While finding the solution you can enjoy the potrait of our Happy Holidays Raffle winner Jeff Kelley from Northampton, MA.
Valid are words from the SOWPODS word list.
The Scrabble Prize Draw ended on Monday, 31th March 2014.