Every time you score high in Word Chums your Chum will be happy about it. But sometimes it is difficult to get big points. We have got some hints for you how you can win your game and make your Chum happy again.
Make other Words long with an S
First I look up which words are possible with my letters on my rack. If I have an S I would try to find a word on the board which I can extend with this letter and build the plural of the word and of course a new word with my other letters.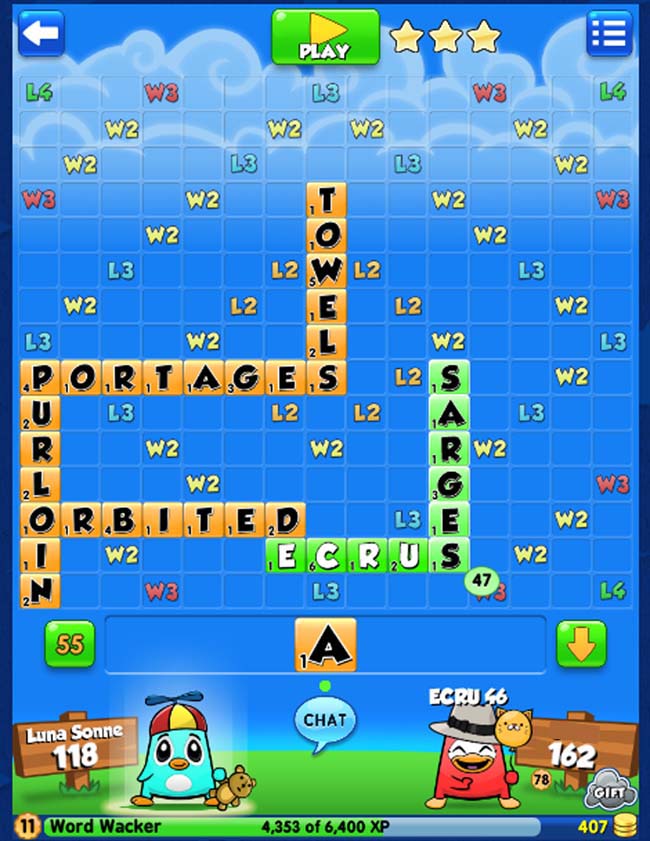 Try different Places for your Letters
The first place you see for your letters to build a good word might be not the best. Try other options to lay down your letters and see how many points you can get.
Play Bingos and score high in Word Chums
For every 5-, 6- or 7-letter word you can get some extra points. For 5-letter-words there are 10 bonus points, for 6-letter there are 20 points and for a 7-letter word you can get 40 points as a bonus. That`s why, try to lay down all your seven letters from your rack and score high in Word Chums.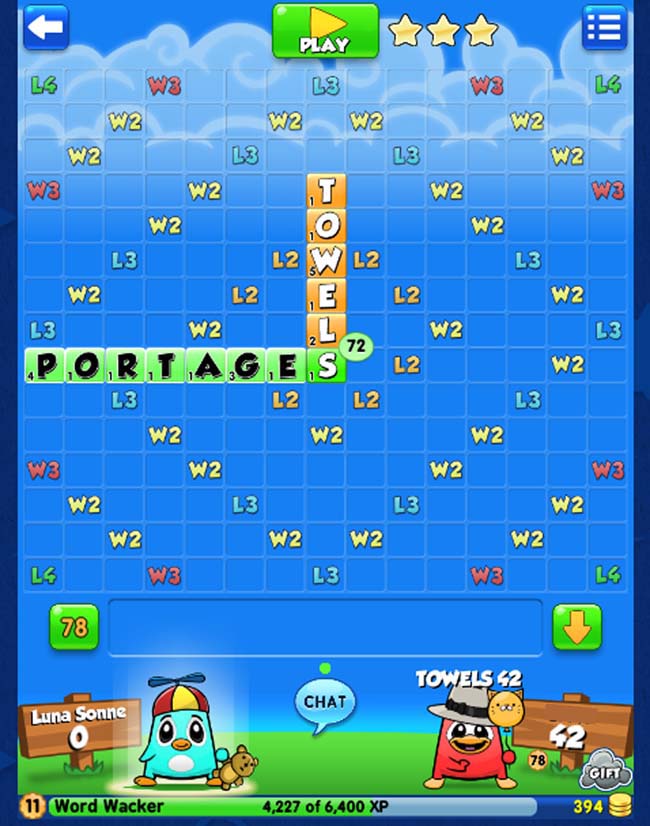 Make short Words with Your Letters
With short words consisting of two- or three letters you can build bridges between words on the board and with this tactic you can make some good points even if there is little space at the end of your game.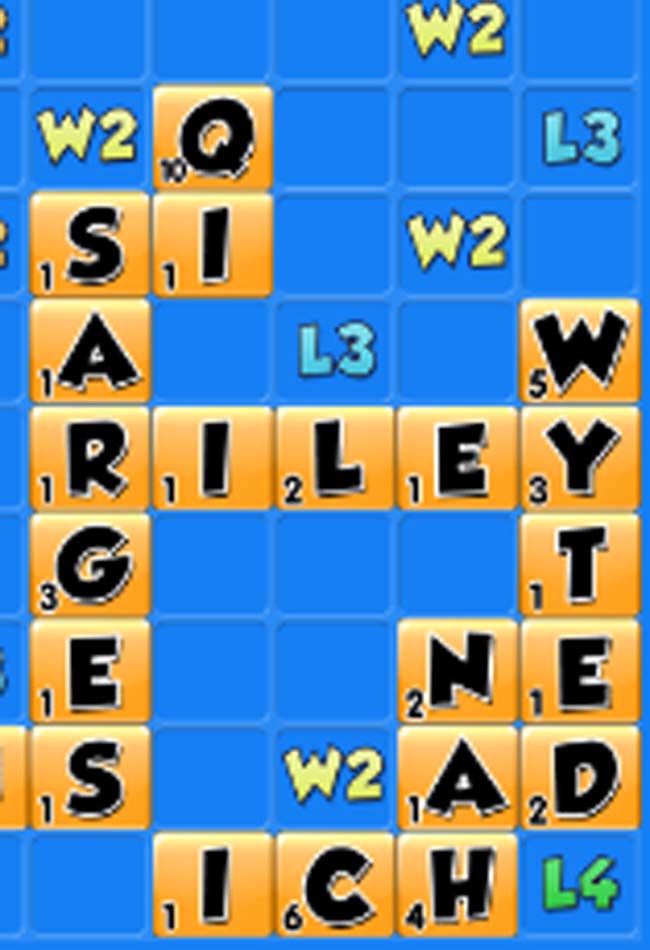 Setting Words parallel in the Game
For setting words parallel it is good to know the short words. With this tactic you can score higher, especially when there is not too much space at the board.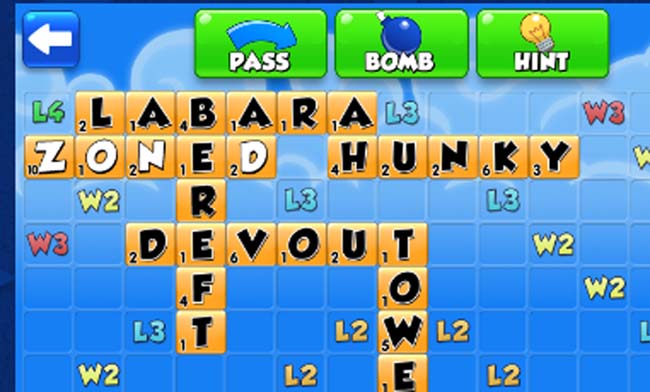 The word ZONED in our example gives you with the little words LO, AN, AD 44 points.
Do you need more help by finding the right words for your Word Chums Game? Try
our Word Chums Cheat
to find your words.
We`ve got some more hints for you in our articles about "how to find good words in Word Chums". Try it out! What is your favourit tactic in the game?