I'm still very excited about Word Chums – the game app that features cute little avatars and lots of extras, which are what make this Scrabble-like word game so much fun. In my review I told you briefly how Word Chums works. Now I want to show you the things I have discovered since I started playing Word Chums and will give you some tips on how to advance. So have fun with my Word Chums Help!
Word Chums Help No. 1: Be on the Lookout for the Best Spot
Primarily, you need good ideas to find great words with high point values. But you should pay special attention to the following things:
1. What are the areas with the highest bonus squares?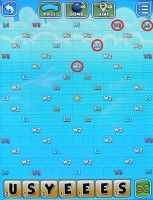 Beginners often form a word first and then try to find a place on the board to fit that word in. Try to do it in another way. Search the field for high bonus squares. Where are letter multipliers or word multipliers that you can reach easily? Pick a few good areas and then think about the word that fits in there. This way, you'll quickly get more points.
2. Use several bonus squares at once.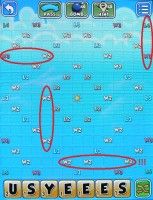 There are so many high bonus squares on the Word Chums field that you can sometimes use 2 or even 3 of them at once! If you find such a place, it is worthwhile to ponder a bit longer in order to find the perfect word for that spot!
3. Can I extend an existing word?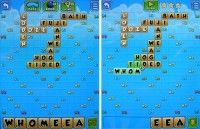 Sometimes you can place a new word by simultaneously extending an already existing word. You will get points for both words. It's even possible to extend 2, 3, or more words on the field. For each word you will get more points.
4. Find good places for high-scoring letters. (there will be a picture)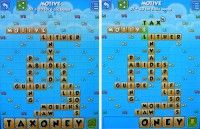 For example, if you have a J on your rack, you need to watch out for a letter or word multiplier field to put it on. The J is worth 10 points. For example, on an L3 bonus square this letter alone gives you 30 points!
5. Your words should be as long as possible.
There are two good reasons for this: The first reason is the bingo. Unlike in Scrabble, in Word Chums you don't just get bonus points for 7-letter words. For a 5-letter word, it is an 10 extra points. A 6-letter word gives you 20 extra points, and with a 7-letter word you gain 40 extra points. You also get a coin per letter laid. That's why long words are good words!
And there's a second reason. Try to make your word as long as possible. For example, place the word BELONGS instead of BELONG. This way your word is "closed" and your opponent has no possibility to extend it and get points for a word that you put on the board.

Some parts of these Word Chums Help tips you might already know if you like playing Scrabble. But let's continue on and get more specific Word Chums knowledge.
Word Chums Help No. 2: Bombs, Hints and Stars

Bombs, Hints and Premium Stars are called "boosts". They are pretty helpful – and also pretty expensive. For them, you need to spend many of the coins you gain with your words. So use them wisely!
The hint feature
You just can't come up with a great word? Then the hint feature might be a good idea for you. After pushing the hint button, an arrow will show you the point where you can play the best word. But if you use my tips above, you'll often find these spots on your own. That's why I think buying new hints is not the best way to spend your coins.
The stars function
On the upper right edge of the Word Chums board you will find the so-called Word Power Stars. These stars are free and they indicate how close you are to finding the best possible word. If you place a word and see two stars, you should keep looking. When there are three stars, you have 50% or more of the best word.
You can also buy Premium Stars. They will show you when you have 100% the best word. Unfortunately, these stars are very expensive. But you often get a free trial offer for Premium stars. I recommend you accept this offer.
The bomb function
To me, more important than the hints and stars is the bomb function! It doesn't matter how many good spots you find on the board. You won't be able to use them if you don't have the proper letters. With the bomb, all your letters are exchanged at once and you can try your luck again. That's why I think the best way to spend your coins is for this function.
How do I get coins?
Just like your bombs and hints, your coins also won't last forever. But you need them – not only to get boosts, but also to buy funny gear for your avatar. In my next article, Word Chums Help Part 2, I will tell you some ways to get Coins and XP.
Use the word-grabber.com Word Chums Help
Even if you don't have coins or hints, you can still use our Word Chums Help! On word-grabber.com we have a cheating tool that will help you in any situation. Just type in the seven letters that are on your rack. The program will show you every word you can generate with these letters. But you can also go further and give our Word Chums Help some instructions like: The third letter is supposed to be a G. Or: There's a triple-letter bonus on the third square. This way, the program will search for words that fit into this particular pattern.
How to get Word Chums