Word games on mobile are so much more than crossword puzzles that you would find in magazines. Today, they have little twists and turns, bonuses, coins, tournaments, points and so much more to keep any player completely entertained. Here are five word games that all deliver a different experience, and you are bound to enjoy them form the moment you first swipe.
An Intergalactic Experience with Cody Cross
Cody Cross is a word game that truly looks up to being out of this world. It has been developed by Fanatree and more than one million people are currently enjoying all that this game has to offer. This is a word game that gets better and better the more you play it.
It has multiple levels that one can experience, and each level introduces a player to a different world. Within each level are several stages that a player needs to travel through, with lots of words that will be learned at each stage. To guide a player from one level to the next, there is a happy little alien called Cody Cross.
How to Play Cody Cross
Playing this game is a breeze. For each word that you want to create, you will see a clue. All you need to do is figure out the clue, and fill in the letters in the blank spaces. Once you get a word right, the letters will glow with little stars and if you have space on the board, will jump and fill up some of the empty spots. This makes it even easier to figure out the next words. If you get the word wrong, then the letters in the word will glow red and they blocks will turn over again.
Discovering something New
There is a secret that you can watch out for when you are on this site, and that is a secret word that shows up on some special dark pink tiles. This special word is linked to the theme of that particular stage. With this word, you are always looking forward to discovering something new.
Pros and Cons of Cody Cross
Pros
• Bonuses when you finish each level. These are in the form of tokens. The more tokens you have, the more clues you can benefit from to help you complete your puzzles.
• When you look for the clues you will notice a little bee in the corner of the screen. That is a fun little helper who can help you pass from one level to the next.
Cons
• You need to pay to enjoy the packs section of this game.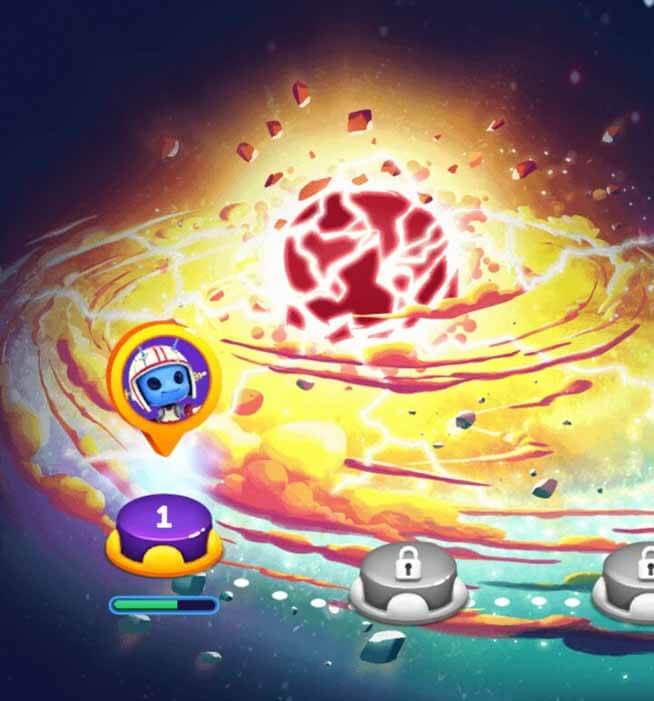 Link Letters and Enjoy Word Scapes
Putting letters together to build up word is what the game, Word Scapes, is all about. Brought to you by People Fun, this is a game that can easily be played on both Android and iOS mobile devices.
A Game for Everyone
It seems like each time you move up the different levels you will experience something new. The one thing that you will notice is that the background visuals are constantly evolving, in line with all the different themes.
Another thing that gamers will find totally enthralling about this game is that it can be played by just about anyone. It is so easy to play, that even kids can enjoy what it has to offer. What is great too is that the words used are common and daily words which anyone can recognise. There is a bonus that comes in each time that you finish a level, and that is the reward of some coins. The more coins that you have, the more bonuses you can buy and experience.
Pros and Cons of Word Scapes
Pros
• Get a confidence boost as you listen up for the game to tell you that you are Spectacular, Impressive, Awesome and even Marvellous.
• Easy to play and can be enjoyed by all
Cons
• Very simple, not great for anyone looking for a challenging game.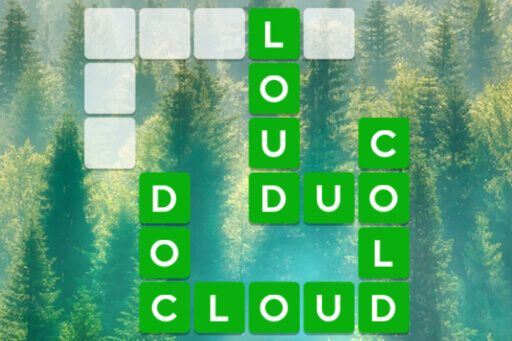 Take a Trip and Build Some Words
Have you ever been on an unforgettable journey? That is what you can look forward to when you choose to play on the amazing word game, Word Crossy. This is a game that is designed to bring forth your passion for word games, as well as your skills in figuring out words. This game is brought to your by Word Find, and you can play it on both Android as well as iOS devices.
How to Play Word Crossy
To play this game you will see some jumbled up letters within a circle. Your task is to use each letter once to create a word. The word is then filled into spaces that form up a puzzle.
There are more than 2000 levels for you to experience and move through. There are also plenty of bonus levels that you need to try out to help you win. To begin with, the levels are pretty simple, but the further up you move, the more difficult they become.
To see which level you are on, all you need to do is pay attention to the map once you start gaming.
The Pros and Cons of Word Crossy
Pros
• Every day, there is a bonus game that you can play as well.
• As you move up the levels, you get rewarded by flowers, which are then converted into coins. The more coins you have, the more bonuses that you are able to purchase.
• Each day, you are able to get a gift too.
Cons
• You have to pay to get the Piggy Bank to gather all the coins you win.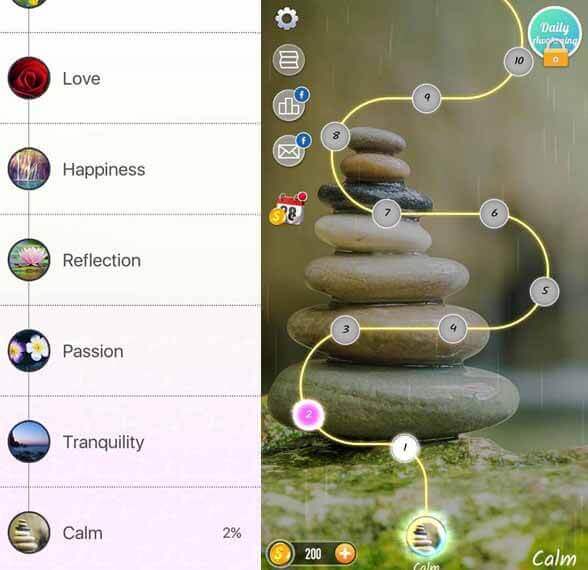 Challenge Your Mental Strength with Crosswords with Friends
From the game provider Zynga comes the App Crossword with Friends, a game that will help build your word power, with lots of themes to boot. This is a single player game, where you can also play with your friends who are on Facebook.
More about Crosswords with Friends
It is a brilliant game for anyone who is looking for a word game that will help them to reach a goal. There is a leader board, and the better you play in the tournaments, the higher you will get on the board.
To further drive your gaming motivation, there is also a chance to win some badges along the way. You will get some coins as you play to help you move forward from level to level. There are tons of free puzzles to try out too.
Different Themes each Day
Each day, you will find there is a different theme for this game. On Monday, the crosswords are movie themed, Tuesday is all about TV, Wednesday takes you back in time, Thursday is the Top 40, Friday is for Sports Fans, Saturday is for Smartypants and on Sunday, there is a special from the People magazine.
Pros and Cons of Crosswords with Friends
Pros
• You can easily check to see whether you are getting more skilled as you move along since the games are timed. The faster you play the game, the better your skill is becoming.
Cons
• It is a single player game and the name is misleading.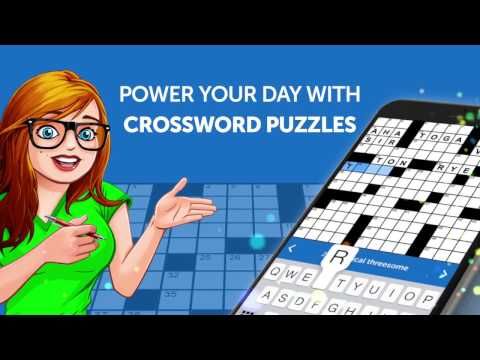 Conquer the Gaming World with Word Domination
Pit yourself against the best in word games, and come out on top with Word Domination. This is a highly addictive word game that is faced paced. You can count on being captivated for hours while you are playing this game. It has been created by MAG Interactive and the aim of the game is to race the clock and win your opponent. There are spaces that need to be filled, with each space being able to take in a letter. Every letter has a value, so to win the game; you need to create words that will add up to the highest values.
Double and Triple Your Letter Scoring
To help you along, you will find that the game has a good number of bonuses for you to experience. These can double or triple the value of a letter, or you could even double or triple the value of a word.
If you love the thrill of competition, then you will want to try out the tournaments within this game.
Pros and Cons of Word Domination
Pros
• You will find that there are bonus cards which you can use to give you some advantages.
Cons
• For each game, you need to have energy, and the more you play, the faster your energy runs out.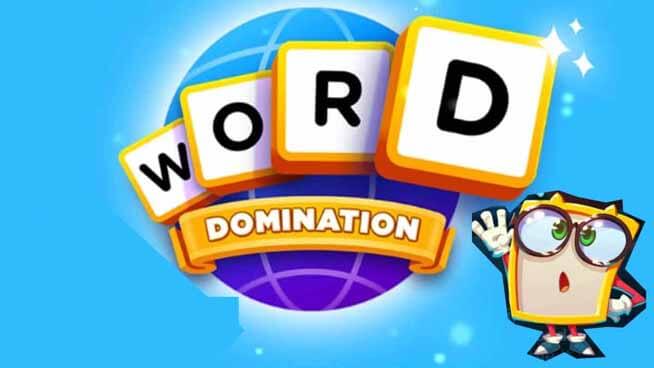 Using your spare Moments in the right Way
If you have ever been wondering about what to do on your mobile phone, there is no need for you to wonder any more. These are the five games that are going to keep you enthralled and excited anytime you have a spare moment to yourself. Make sure that you give them a try, as they cater to any player needs including skill, competition and all round fun.