Crossword Puzzles can seem really run of the mill, especially if you have been playing them for a while. Then something amazing comes along, like the CodyCross game. This game is offered by Fanatree and has been downloaded by more than one million eager gamers so far. It is amongst the games that was voted the best of 2017 Google Play Store applications and promises a brilliant experience for all gamers.
Finding the right Solutions with CodyCross
It has so many different aspects to it that will keep you enthralled. To begin with, there are loads of puzzles to choose from, worlds that you can explore, a great dose of trivia and the chance to have lots of fun while you get learning. The design is fabulous with the friendly alien, Cody Cross, coming to life from the moment you get started. It offers lots of fun for kiddies and adults alike.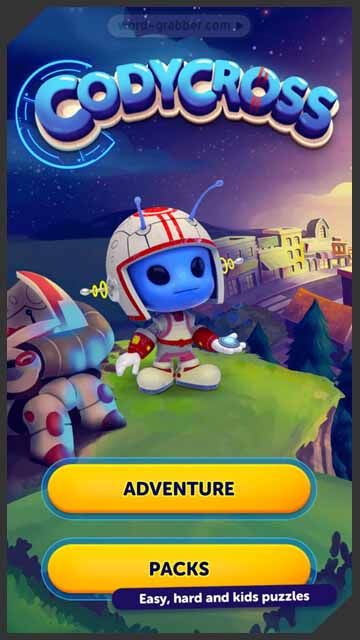 Kick Off your Adventure
Starting off, you will need to choose one of two options. That will be to experience an adventure or select a gaming option from the packs. My advice, get started by kicking off your adventure. When you select this option, after a cosmic twirl, you will find yourself on Planet Earth. A large finger will be pointing towards the first puzzle, and when you select it you go straight into Group 1.
How to play CodyCross
Here, there are five puzzles that you can choose from. Then the fun begins. Using the keyboard, you can put in letters to spell out the word of your choice. At the beginning of each game, you will be given a number of tokens to help you with letters that may be a little challenging to figure out. The tokens are placed on the gaming board by a little friend of Cody Cross, who looks like a cute tiny bee.
When you get a word right, there is a sparkle, and additional letters fall down and land on the board, filling in the missing spaces. To know which word you need to fill in, you will see clues above the keyboard. All the horizontal words have the same number of letters.
Once you have completed a puzzle, a secret word on the darker vertical lines will show up. Other than the secret word, there are often no other words on the vertical lines which are a little lighter. The secret word tiles are a dark shade of pink.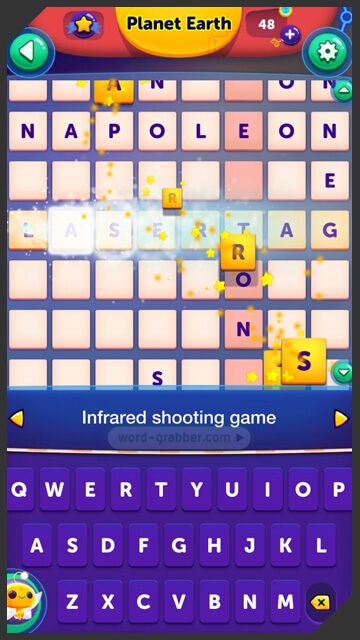 Moving Forward in your CodyCross Adventure
The more that you play, the more worlds you will be able to visit. Each world that you visit will have at least 20 groups, and in each group, you will find that there are 5 puzzles for you to conquer. Some of the clues are quite difficult or vague meaning that you need help as much as possible. There are cheats that you can use to cover any of the stages of the game, as well as to experience the packs of the game, at all levels of difficulty.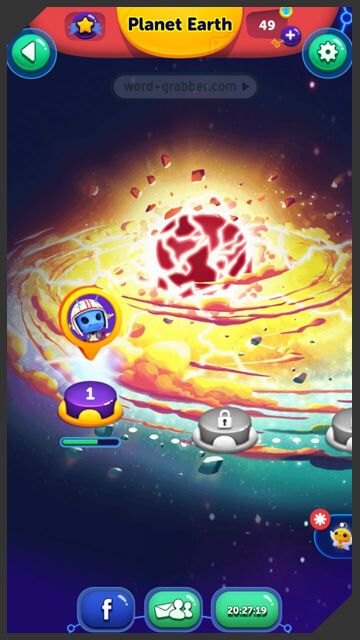 Achievements
There is so much that you can benefit from by way of achievements while you are playing with Cody Cross. These are given as tokens, and you get them when you complete more and more puzzles. Then more tokens that you get, the more you can make use of the tiny bee to give you more clues when you are playing and help you win. If you want a quick boost on your number of tokens, it is pretty simple. All you need to do is get your Facebook friends to join in on the action. For each friend that you enrol, you will get an amazing 20 tokens totally free.
Try Out the Packs
In addition to all of the planets, there are packs that you can choose to play instead. These are ideal if you are interested in building up your skill as you are able to go through different levels from Easy, Medium and Hard. If you want to build up the vocabulary of your little ones, as well as sharpen their analytical skills, there is the kids and teens levels for ages 11 to 14.
In the packs section, there are new puzzles which are available every week. Each of these puzzle packs have a different theme to try out. Once you have chosen the pack, the game is very similar to what you would find if you are visiting the planets. Just complete the words and then look out for the secret word that appears on the vertical columns.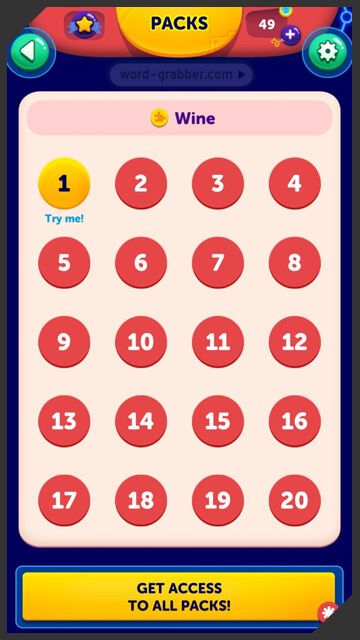 Premium Access in the Packs Option
Most of the games are free, but when you are playing the packs, you will find there is a premium access option that you can pay for. When you choose to pay for the premium access, you are able to play 40 new puzzles on a weekly basis, there is more variation when it comes to the difficulty levels, there are even more themed packs and you have the benefit of no ads. Each month, you will also receive some additional bonus tokens if you are choosing premium access. You have the option of choosing monthly subscriptions or annual subscriptions. To discover all the benefits that you can get from the premium access, you are able to try it out for a free for an entire 7 days.
If you do not pay for premium access, you may not be able to experience and try out all the packs that are available.
Advertising
CodyCross game promises a fun experience, and every time you play through one level, it is like you discover something else for the second level. It has a paid section with the packs and a free section with the adventure section. Even with the free section, you will find that the adverts are few and far between. For the most part, you will be able to play with ease without experiencing any ads, and even when they do pop up, you can watch around five seconds and simply skip the rest of the ad so that you can enjoy gaming as much as possible.
Experience new Worlds with CodyCross
CodyCross is such a fun game, you will find that it keeps you occupied for hours. The more you play, the better the adventure, with so many worlds for you to experience. It will also have you thinking and figuring out all the different types of words that you can get by analysing the clues. Experience everything that this game has to offer, staring from the adventures and going all the way to the packs.
Take a look on other Word Game Apps on word-grabber.com. If you need help in finding words try our tools for finding the right words and solutions in word games and
crosswords
. You find them
here
!

Image sources
title: Cody Cross Review by 1337 UGC GmbH via getstencil
pic 1, 2, 3, 4: Screenshots of the game Cody Cross developed by Fanatree