Passionate about games that challenge your intelligence and skills? Then you should definitely try Word Crossy from Word Find. It is a word game you can play on your smartphone anytime in order to relax and entertain your mind. All you have to do is create actual words from a list of scrambled letters. Although it may sound easy, some levels might be more difficult than you think and you have to put all of your resources to work so that you obtain the solution. You can download Word Crossy on both existent smartphone operation systems – Android and iOS. Read on to find out more about the features of this game and the functions that make it so addictive for users.
The Structure of Word Crossy
The game is structured in different sections of levels, each named differently. The names used for describing each section are related to feelings and different states of the mind. The first category of levels the user will be playing is called Calm. This section includes levels of low difficulty that can be easily completed. It mostly consists of levels that teach the user how the game should be played. The game ends with the section called Focus. The names chosen for describing each section are representative of the difficulty of the levels it includes. Users can access the map with all the levels in each section. The fact that the game has more than 300 levels is a major advantage for players who want to stick with one crossword game for a while.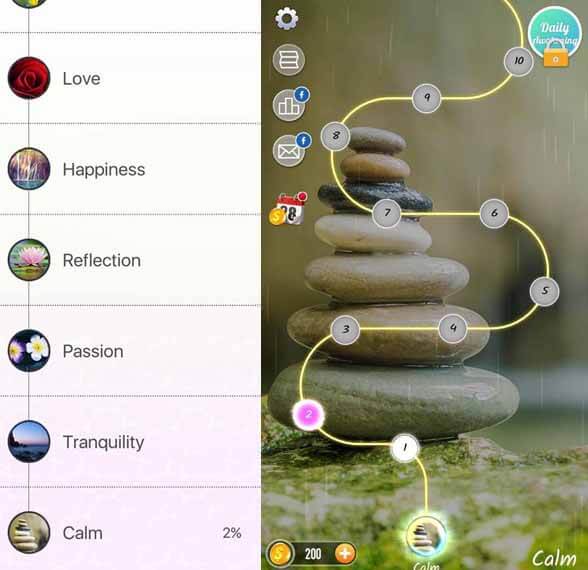 Different Functions
Users can take advantage of several in-game functions. These include abilities that are unlocked by claiming daily gifts and other functions one can use at each level. The daily challenge is a function that will unlock after you complete the level 21 (in the second section of the game, called Tranquility). The shuffle function is used to scramble the letters for a better visibility of the possible words that can be created by using them. The free hint function is used to add one letter to the word cross, so the player can easily match the remaining letters into forming an actual word.
The paid hint function has the same purpose as the free one, but the difference is that the player has to spend virtual coins to buy one. These coins will eventually be consumed, and you can either play more in order to gain them or pay real money in the shop section to instantly get them. Coins can also be won by watching promotional videos every now and then. The game will let you know when you can do that. Once you reach a further section of the game, more abilities and functions should be unlocked.
Besides in-game functions, players can use the sidebar to access other functions and the setup menu. Here, you can access the aforementioned shop to buy virtual coins, you can email the creators if you have any questions to ask, you can rate the app online, read some instructions or even connect your Facebook account to keep your progress saved. In case you uninstall the game or change your phone, you can restore progress by reconnecting your account. As for settings, you can turn off and on features like music, sound or notifications for Word Crossy.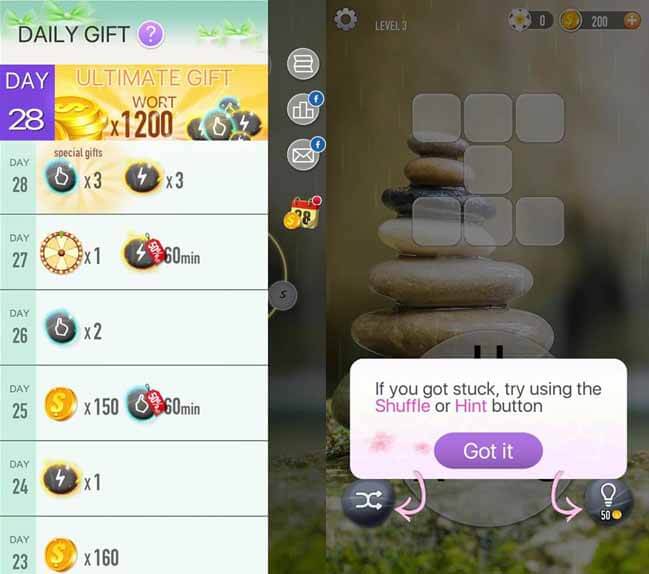 The aim of Word Crossy
Like any other crossword game, Word Crossy challenges the player to use his vocabulary abilities and form words using a series of given letters. The aim of the game is to keep the player occupied and to offer him a pleasant way to spend his free time. The app is supposed to be relaxing and entertaining for the user.
It also has a high degree of educational value, by helping the player develop his language abilities. Learning new possible words and training the brain to form words faster are just two of the reasons why Word Crossy is worth giving a try. Thus, the game involves both educational and entertainment purposes. This is the reason why anyone can try Word Crossy and see what it is all about.
Playing Word Crossy
Once you start playing Word Crossy, you'll rapidly fall in love with it. The game is perfect for someone who wants to relax by playing a mobile game whenever and wherever they want. The crossword puzzle levels are ideal for keeping your mind busy and forget about the stress in your life for a little while. The pleasant soundtrack, the color palette used, the smoothness of each action you make – these are all contributing to the whole experience playing Word Crossy. The game is suitable for kids, as it doesn't involve any licentious language or violence. Crossword games are known for developing cognitive skills. This way, the player's intelligence is continuously solicited. Therefore, chances are that the intelligence of a person will be improved if crossword games are played long-term. Most people would like to improve their ability to think rapidly and their lexicon in an easier manner, and games are the most suitable way to do it. Word Crossy can enhance creativity and analytical thinking at the same time.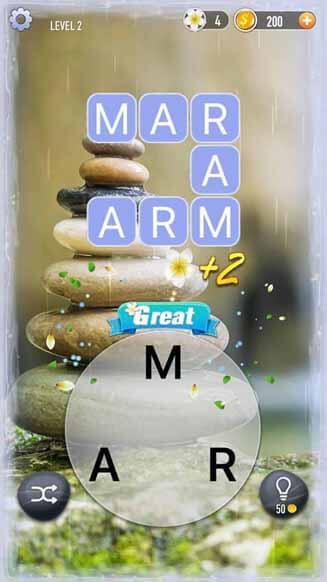 As in any other case, there are disadvantages you'll encounter as well. Parents often worry that kids can access features of the game that require real-life payment. The frequent in-game use of ads can also be considered a downside of Word Crossy, but they can be removed if investing a small amount of money into the game. Considering this, Word Crossy might be consumerism-oriented because solving the game sometimes depends on paid hints which means the player is tempted to buy additional coins. Sometimes, terms tend to repeat themselves on several levels, which is not very convenient. Also, there are some elements in the game that have no use at all, even though you are constantly seeing them on your screen. For instance, the flowers that you earn after each level have no specified use. Perhaps an ulterior update will solve this issue as well. Keep your app up to date to avoid encountering crashes or other issues with the game.
Final thoughts
Word Crossy is a mobile game that puts the player's mind to work. Creating unique word combinations and remaining consistent when completing the levels are the factors that attract new players to Word Crossy each and every day. Options like reshuffling, hints and special abilities are there to help you if you get stuck. In case ads become too annoying, you can invest some money into it and make them disappear. Solving trickier word terms will take players some time if they don't use their resources right, but it is surely worth it to see your progress after finishing a level. Some levels offer feature bonus terms that will help with enriching your lexicon.
Play Word Crossy if you are looking for a fun, simple game to spend your time on and relax after a hard day at work or during your breaks. If you are a visual learner, this crossword game might be the best way to remember new words. Download the game and give it a try. You definitely won't regret it!

Image sources
1,2,3 : Screenshots from the App Word Crossy
title picture: