Crossword puzzles no longer need to help you pass the time when going through the morning paper. Now there is an app that will stimulate your mind and help you remember the good old days, as well as the latest happenings. This crossword app is from Zynga and is known as Crosswords With Friends.
It may sound as though this is one game that can be played by many people, when in actual fact it is a single player game. You can compete with your friends on Facebook though, and also take part in a tournament to reach the top of a leader board. As a player, you should do what you can to advance and hit milestones. Collect badges by trying out as many of the games and packs as possible and spend your coins to help you advance. Crosswords With Friends is one game that will keep your attention and sharpen your mind.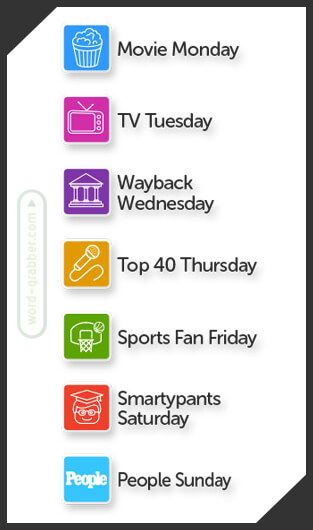 The Game Structure
There is a theme on Crossword with Puzzles that you can enjoy each day if you opt to try out the free puzzles, and that is what makes up the main structures of the game.
On Monday, the theme is Movie Monday Puzzle, and the clues will link you to amazing movie clues.
Then on Tuesday, try out the TV Tuesday Puzzle with clues from all your favourite TV programmes.
If you like the idea of going way back in time, the Way back Wednesday Puzzle is one that you will adore.
On Thursdays, try out the Top 40 Thursday puzzle and on Friday, Sports Fan Friday Puzzle will sharpen your mind on all things Sports.
On the weekend, try out the Smarty pants Saturday Puzzle which is my personal favourite, and on Sunday, it is the People Sunday Puzzle.
The Packs in Crosswords With Friends
Each day, you get to play one puzzle for free. For each game you can collect a total of three stars. The faster that you play and get a perfect result, the more stars you can collect. For example, if you finish a game in less than 20 minutes, then you will automatically get two stars. If you want to play more once you have completed the game of the day, then there is the chance for you to buy some more games using the coins. At the bottom of the screen, choose the puzzles option. Here, you will see all the games that you have played so far, and if you have started using the app in the middle of the month, you can catch up by playing games for the days that you missed. If you exhaust these too, you can choose one of the packs. I love this section of Crosswords With Friends as it helped me pick out game options that were particularly relevant to my interests. Some of the options included 80s Sitcoms, Pop Phenoms, Kids Movie Classics and more. You need to spend a few coins on buying a pack, and also when playing the games but once you have one of these packs you can prolong your gaming time and enjoy even more of what Crosswords With Friends has to offer.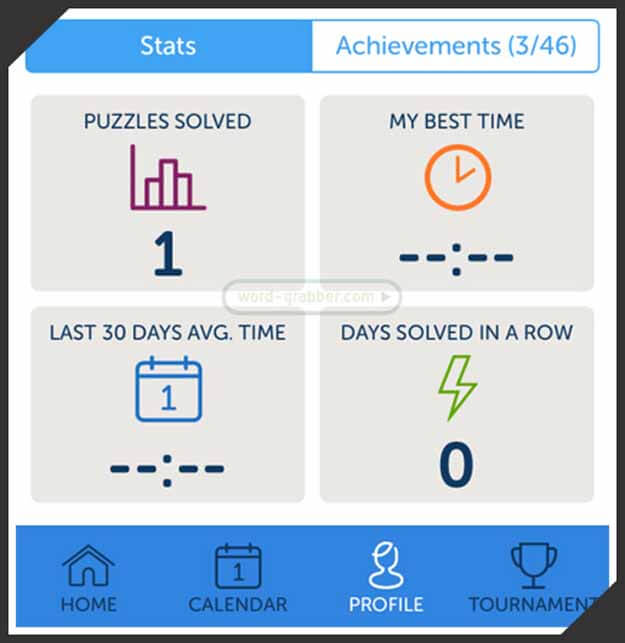 Hints to Move you Further
When I play crossword puzzles, there is inevitably some point where I get stuck as I do not know the clues. The Crosswords With Friends App has a wide range of hints that you can choose from to help you complete the puzzle as quickly as possible.
The most useful bonus is the See Wrong one that makes all the letters that are wrong glow in red, so you know where you have made a mistake.
Then, there is 10 Letters Free, when you choose this option, 10 letters shall randomly distribute themselves within the puzzle.
Another bonus is the Reveal Word one which will show any word you wish on the puzzle when you are stuck.
Gaming Challenges
To get more stars, you need to find as many Crosswords With Friends Answers in the shortest time possible. It would be great if you knew how long this would take but it becomes a little challenging as there is no clock that reveals how much time you spend on each game. The only way that you can find out the amount of time that you spent is at the end of the game where this is revealed. Then, if you want to experience more of what this game has to offer, then you will need to buy some coins so that you can do so.
The Advertising
Thankfully, there is not too much advertising to experience in Crosswords with Friends. In fact, compared to many other free apps, this is one that you will not be bothered much when it comes to the advertisement. One may even go as far as to say that they are so infrequent, you will find that you are able to watch them without incidence.
The best Part is the With Friends Portion
The Crosswords With Friends App is one that is likely to get you addicted after time. There is so much that it can offer you, and the best part is the 'with friends' portion of the app. You can connect the app to your friends on Facebook, and when you do so, benefit from a large number of other bonuses. This is one crossword puzzle that will have you experiencing aha moments as you look to the past to unearth the answers within the crossword.
Crosswords With Friends is one app that is brilliant for anyone who is a crossword junkie. It is suitable for players aged 7 and above, making it ideal for parents and children alike. You can experience this app on your iPhone, iPad, iPod Touch or Android device.