There are loads of word games that you can experience when you are looking for the perfect pass time. Wordscapes in Bloom is a word game where you need to form words by using your fingers to swipe and connect letters together. It is an updated version of the original, Wordscapes, and has such a brilliant theme, that you will soon be enthralled. In this theme, you will feel as tough you are in a brilliant botanical garden, as everywhere you look are flowers in bloom or gently falling flower petals. The developers, People fun, have done a great job of creating a stand out Word game that stands out from the crowd.
From Bud to Bloom: Getting Started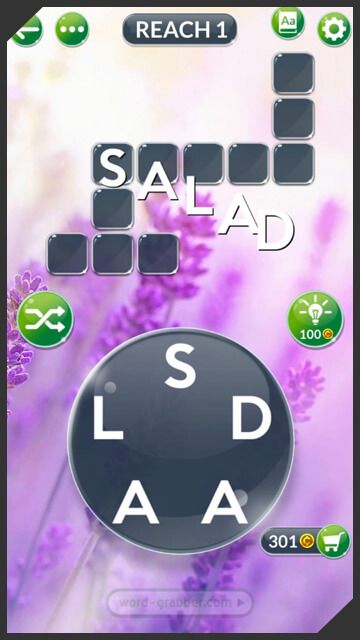 The first thing that you need to figure out when getting started is how to form a word so that you can fill in the puzzle. In each level, there are letters at the bottom of the screen in a circle and all a player needs to do is link the letters together to create a word. Each letter can only be used once. In the puzzle, one may decide which word to fill in based on the number of squares that are empty, as this guides to how long the word is meant to be.
There are loads of levels that a player needs to go through, guaranteed hours, days, weeks and months of entertainment. The main levels are Exotic, Petal, Rouge, Paint, Dream, Glow, Blossom, Pollen, Dew, Heart, Portrait, Soft, Grace Fields, Spring, Sapphire, Blush, Sun, Allure, Flare, Novel, Desire, Tropic, Hopeful, Rise, Bouquet, Form, Peace, Medley and Light.
Getting Ahead with Bonuses and Tweaks
Every day, you have the chance to get your gaming started with a daily puzzle. Here, you can collect butterflies. The more butterflies you collect each day, the more rewards you are able to unlock daily. These butterflies gives the players a challenge, figuring out which words they need to work on first for getting the highest benefits This needs one to develop their quick-thinking skills, as well as use their powers of deduction well.
When playing the regular game, you may need a few tweaks to help you quickly move from one level to the next. In the game, you can choose the shuffle button that rearranges all the letters so that it is easier for you to see another word, or the hint button that will fill in a letter on the board, helping you finish up the rest of the black space.
There are also special symbols available, like the lovely lady bug. This little bug can give you massive benefits, and help you finish the game faster. When you see it. What you need to do is find the word that has the ladybug in it, and you will earn free hints.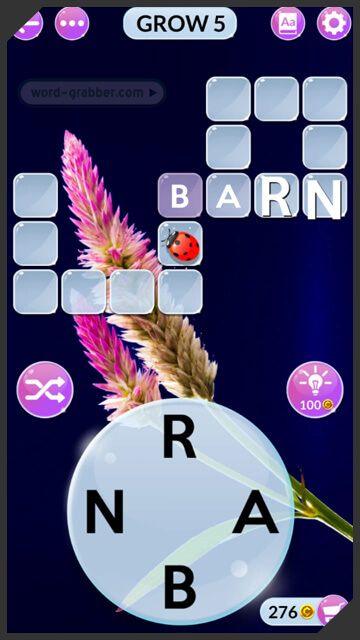 Making and Spending your Coins
As you begin to play the game, you will find that you have been given a generous 200 coins to get started. These may seem like loads, until you start spending them and quickly realise that you need to make some more to really enjoy the benefits available. When you are playing a game, if you find the word with the sparkling butterfly on it, you will be able to earn bonus coins.
You can also make some additional coins by finding the challenge word within the puzzle. Fill it in correctly, and the coins will immediately be added to your shopping card. If you find a bonus word that is not in the puzzle you will be able to earn coins off that as well. Each word is typically equivalent to one coin.
Special Outstanding Features of Wordscapes in Bloom
With almost all word games, once you fill in the word, you simply move to the next level. However, there is so much learning that you go through when you are playing these games. New words that you have not known will be discovered. Rather than rushing to a search engine, or to your dictionary to figure out what they mean, you can simply click on the Aa symbol that is found at the bottom right hand section of the screen. Here, you will be able to see all the meanings of the words that you have discovered in the puzzle and you can then make them a part of your vocabulary.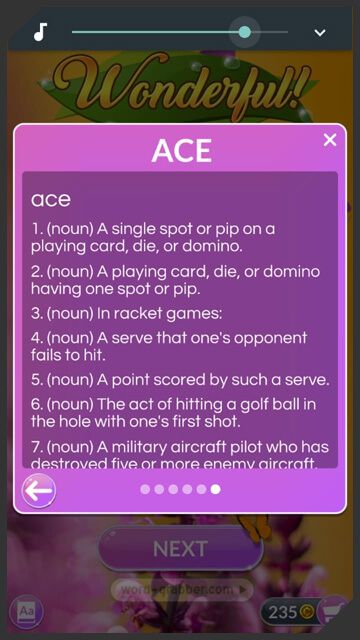 Challenges and Advertising
As I have been playing this game and moving from level to level, I have found it to be exceptionally simply both to play and to understand. There are no major challenges that I have encountered.
You will also be able to enjoy relatively uninterrupted play as a free player, as the advertisements are few and far between. It is possible to pay so that you do not see any adverts at all if you prefer. What's great about the adverts is that you can usually skip them after between 5 – 15 seconds.
Conclusion
Wordscapes in Bloom is a game that stands out for having an excellent theme that resonates through every level of the game. It is simple to play, promises hours of fun, and can be played on al mobile devices. Be assured that from the moment you start playing, you will have an amazing time.

Image sources
title: Wordscapes in Bllom with flower by 1337 UGC GmbH via getstencil
pic 1, 2, 3: Screenshots of the game Wordscapes in Bloom by PeopleFun