On Towel Day – 25th may – we celebrate not only the life and work of Douglas Adams (1952-2001) but also one of the most practical pieces of fabric in the whole galaxy! A single towel can hold up to four towels-worth of liquid. That is, if you give it a good chance to dry every now and then. Recent studies have shown that any ordinary microfibre towel will require at least a few hours of direct exposure to both air and sun. If you happen to be located in a planetary system with two or more suns, drying time will of course shorten accordingly. It is very important to keep in mind, however, that it is highly improbable that a world with more than two or, God forbid, three to four suns, will provide you with enough liquid(s) to allow your towel to operate at full capacity in the first place. Also, don't forget to apply sunscreen according to your skin type!
The Swan Towel
The Swan Towel is a truly remarkable little creature. Due to its mind-boggingly absorbent plumage, it is the only non-buoyant waterbird in the whole galaxy.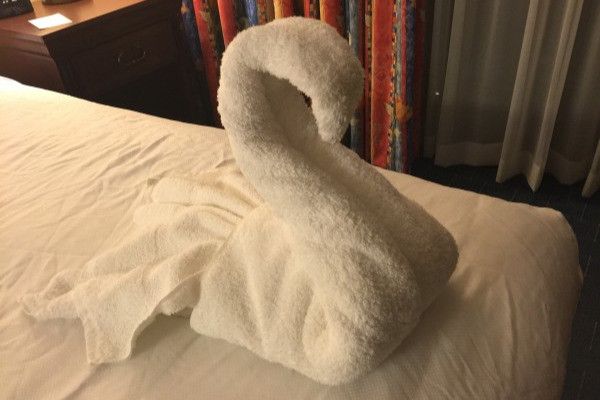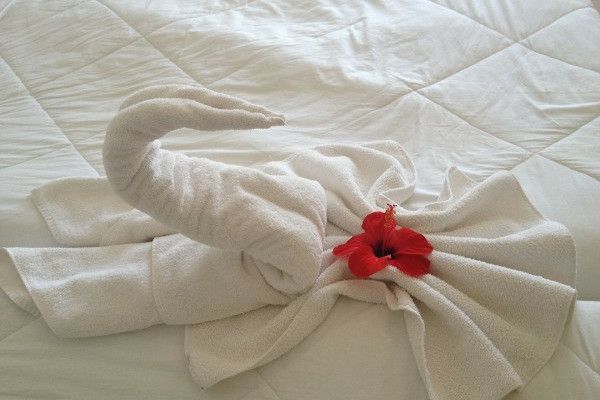 Warmed Towel Day

The Oshibori is a tempered moist towel or towelette. It is usually handed to intergalactic flight passengers or customers at fancy restaurants to wipe their hands, mandibles, tentacles and whatyamaycallits before, during or after their meals. The Oshibori is also found in barbershops throughout the galaxy.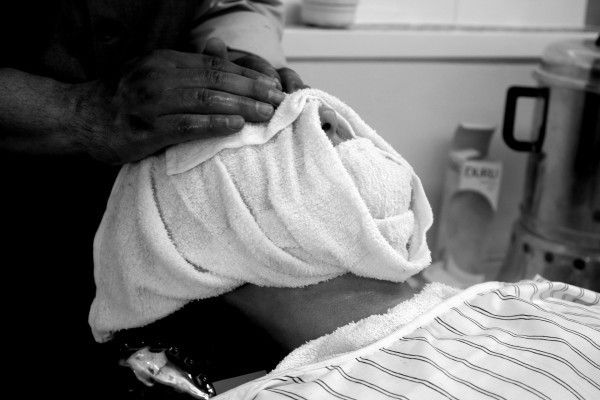 Due to the merciless taxation, most barbers hold multiple jobs, as hatchet men for example. Often both trades are performed at one and the same place for practical reasons.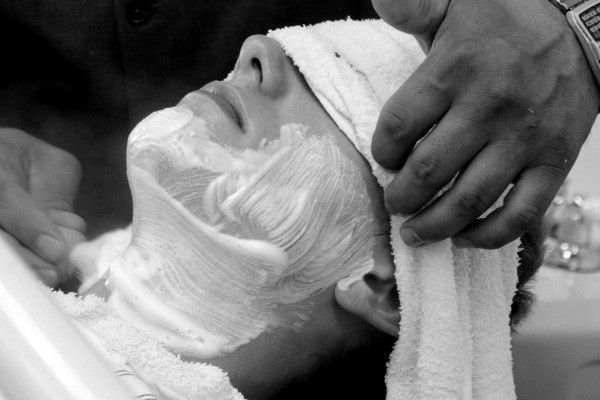 Wrap that around your Heads!
A Terry Towel is a fabric with a large quantum of loops that can absorb large amounts of water.
Many towels come with a loop attached.
Loop quantum gravity (LQG) is a theory about the quantum properties of the universe and gravity.
Douglas Adams's Starship Titanic was written by a certain Terry Jones.
About the Author:
Dominik Wachsmann will turn 42 in the year 2022. Strangely, this is also the year Elon Musk plans to send the first humans to Mars. The SpaceX-Astronauts are going to find isolated spots on the red planet's surface, then land by some poor soul, who nobody will ever believe, then swagger up and down while making "beep-beep" noises.