Looking for a crossword puzzle can be a challenge as there are so many to choose from. Word Link is a game from Worzzle Games that is simple and brilliant all at once. It can be played by gamers of all ages. Word Link is bright and colourful and easy to navigate. The app brings together simple swiping, as well as word creation. What you need to do is think up the words, as well as fill in the spaces. This calls for you to draw on your deduction skills, as well as word analysis. A good background in language will also be a plus to help you move forward from one level to the next.
A Brilliant Start to create Words
There are two things you need to watch out for in the game. These are chapters and levels. More than 100 chapters can be conquered. Within each chapter you will find several levels. You need to pass through all the levels to move from one chapter to the next. As expected, when you move from one level to the next, the difficulty will increase a little. For you to move from one level to the next, you need to link the letters to form words. There are some empty boxes at the top of the screen. The correct linked letters will fill in the boxes and you will have the words needed to move to the next level.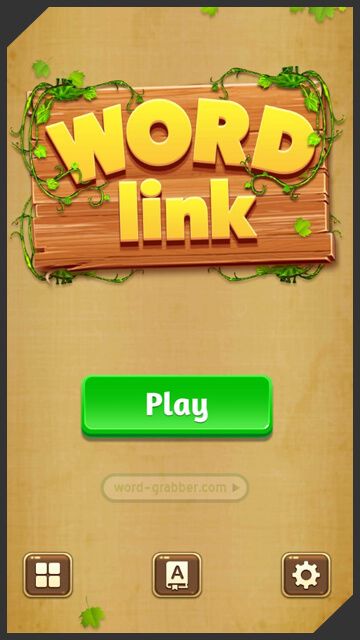 Start Each Day in a Great Way
You can start every day in a great way when you decide to experience Word Link. This is due to the Daily Puzzle. It makes it possible to test your word power with a little bit of a challenge. Where when you get started, you simply fill in boxes, here, the boxes are connected. This makes it look more like a crossword puzzle, then the more simple words from the main levels.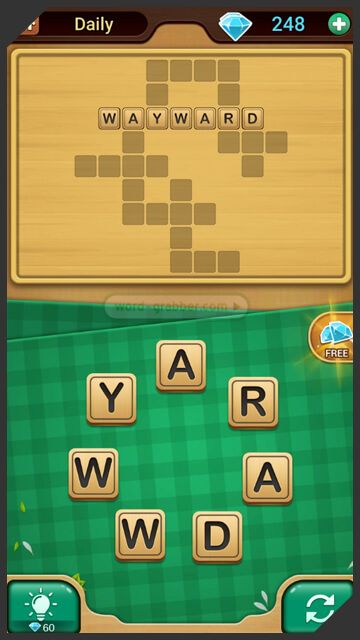 Every time you get a word right, you receive an encouraging message. These include Good, Amazing and Awesome. When you finish the game, you will see a banner saying 'You Made It'. If you get the word right, then the letters will glow green and will catapult themselves into the puzzle. But if you get the word wrong, then the letters do a little shake and they will glow red.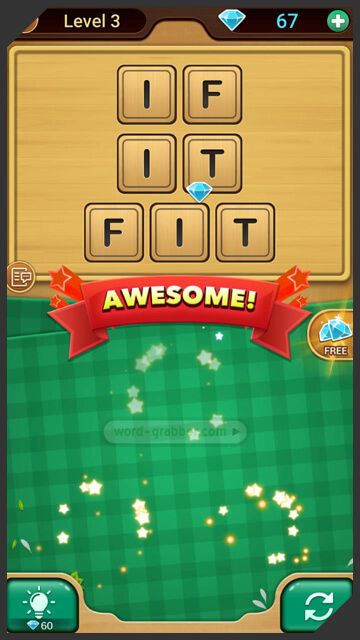 Using Hints and shuffle the Letters
You may find that you get a little stuck when it comes to finishing a word. Not to worry, there is the option to get a hint, though it will cost you. Each hint is worth a total of 60 diamonds. To find the hint, look at the bottom of the screen and click on the light bulk icon. Should you find that you are running out of diamonds, you can click on the free diamond button on the right side of the screen. Doing so will prompt you to watch a video. When you do so, you will elevate your diamonds balance by at least 60.
To get some better ideas on how the letters work together, click on the button on the right hand side of the screen. When you do so, the letters rearrange themselves. This makes it easier for you to figure out some new words as it alters your outlook. Once you win, you can get your reward, which goes up each day. You can also get some more diamonds by simply watching the video.
Collect Your Words for Success in Word Link
Every word that you find in this game counts. From the home page, you will find that there is an icon with the letter A. When you select this icon, you will find that you can track all the words that you have found. The words here, are not from the daily puzzle, but rather from the main game. There are a total of 10,000 words to discover. Being able to see these words also helps you know how far along you are in the game.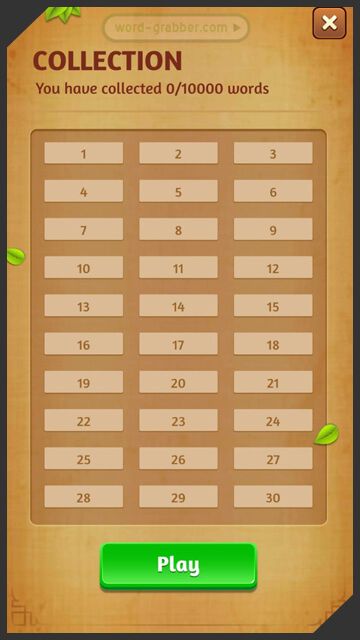 If you need help in the game, try
our Word Unscambler
. It is the perfect way to get the right words in Word Link and other word games.
The Best Way to Challenge Yourself
There is one point that is noteworthy about this game, and that is the fact you will be playing against yourself. This is not one game where you will be bonding with your friends, or where you have to pass a challenge. This is purely a single player game, so get ready to challenge yourself. Begin playing and you will find it hard to stop. The levels are quite easy to go through, though you will need to do some thinking on them. You will begin with two word letters, and before you know it, you shall move to eight letters. If you do really great at one level, you will find that you can skip several and keep going.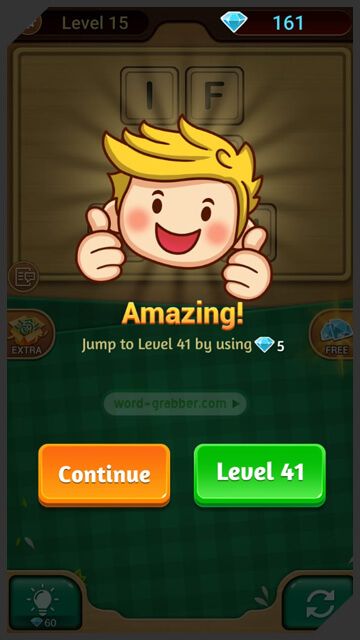 Gaming Challenges
When I was playing this game, one of the biggest challenges I faced was motivation. I enjoy playing games where I can beat the competition, but this game was a more lonely journey. There is no leader board, no exclusive rewards and nothing that gave me that rush of success. The only benefit that one can enjoy is uncovering as many words as possible.
The Advertising in Word Link
Since this is a free game, you can be sure that there are lots of advertisements that you need to contend with. The adverts typically last between 5 – 30 seconds. For the long advertisements, you will find that you are able to skip after a few seconds, so these will not bother you too much. By putting off your WiFi, you can continue to play the game without worrying that you need to contend with all the different adverts.
The Little Secret – Pictures
There is a fun and secret side to this game, and that is where you can put pictures together. As you move up the levels, you will get invitations to try out different modes. Starting with Find Mode, you will see pictures where you have to choose whether you see an item or not. There is also the Mole mode, where you get to whack a mole on the head if it has the wrong word. Each mode has something interesting to look forward to, and you will have three lives to experience to get things right. Now that is a great way to add to the challenge within each mode.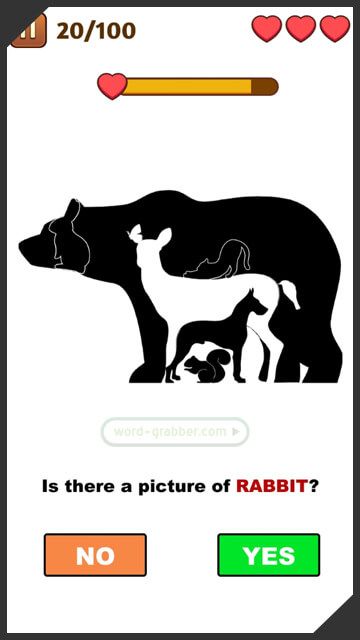 My Conclusion
Word Link is more than just a crossword. It is also a Word Link Game that is very exciting and captivatins aog. For a little edge, there is the chance to play the modes options and have different experiences as you keep going. When it comes to developing your skills, you will be glad to discover that you can elevate your analytical skills as well as your reasoning skills. There are 10,000 words for you to learn while you are playing this game. Make sure you take some time to discover what this site has to offer, you can have all the fun you want with just a swipe.
image sources:
All seven pictures are screenshots of the app Word Link from Worzzle Games by word-grabber.com.