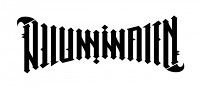 For people keen to create a stir with their latest tattoo, anagram techniques are becoming ever more popular. Perfect for lovers of word games and artistic puzzles, this type of tattoo relies on the technique of creating an image of a phrase that can be read in a completely different order. As in traditional anagram puzzles, anagram tattoos are based around the idea of transposing key elements of a word or a phrase. The key difference between anagram tattoos and the similar sounding ambigram tattoos, are that anagrams deal specifically with words and text. Ambigram tattoos are more centered around images and can described as graphical anagrams.
Anagram Tattoos for Individual Style
The anagram style of tattoos has gained a loyal and devoted following in recent years. This is mainly because of the sheer artfulness and unique personal expression that can be displayed with these imprints. Consisting of a stylishly rendered word that is created by rearranging the letters of another word, a perfectly constructed anagram tattoo can give an edgy underground look to a wearer. Dating back to the 1970s, the different look of ambigram tattoos are sometimes referred to as inversion tattoos, giving a clue to the optical trick they can produce. This tricking of the optical senses appeals to people interested in the changeability of perceptions and the world around us. In this way, both ambigram and anagram tattoos can highlight a playful and philosophical approach to life.
Making a Statement with Anagram Tattoos
Ambigram and anagram tattoos can be attempted without the assistance of a professional tattooist, but it is not recommended. The main reason being, it can be a complicated effort of design work and requires a good degree of patience by the sitter. It is all worth it when the work is completed however. Nothing makes a statement quite like the stylish display of these tattoos. They can provide a personal message to hold close, or a striking image of intensity. Word lovers and players of puzzles will also appreciate the expertise in the skillful manipulation of words and sentences on show. Classic ambigram tattoos highlight opposite meanings such as saint and sinner, or art & science and philosophy. By taking this thoughtful take on anagrams and word games, the tattoos can prove to more than just a lot of fun.
The Amazing Designs of Anagram Tattoos
Consisting of a wide variety of classic images, and open to any new interpretation, both anagram and ambigram tattoos can create a distinctive and unique look. There are many different types of styles on offer from the best tattoo parlours, ranging from everything from the classic up and down and transposed images to 3-dimensional projects. This variety can sometimes be rather a lot to take in, which is why everyone considering making use of anagram tattoos should plan their design carefully. As with any permanent tattoo, it can be a delicate procedure to remove it if the wearer is unhappy for any reason. That being said, once committed to an undertaking of anagram tattoos there is every likelihood that a subject will be keen to show it off. After all, with such fine creativity and invention hard at work, who wouldn't be?