Word Fit Puzzle is a different twist on the typical crossword puzzle. In this game, you fit the words into a grid by taping on them or carrying them down to the grid with a swipe motion. The aim is to make sure the right words fit within the number of letters. It's a classic take on the crossword games that you will often find in magazines, where all you need to do is fill them in.
When you first get started, you may think that you are about to enjoy a typical crossword puzzle, but you will quickly find that the there are no typical clues. This is the beginning of the magic of this game.
Get Started with Tap and Fill Puzzles
A detailed tutorial at the bottom of the landing page is the best place to kick off your Word Fit journey. Once read, here is how to get started.
Fill in the words into the grid, and you can choose two ways to do this. There is the drag and drop, or the tap the boxes and then the word.
It is possible to rearrange the words by tapping onto a ward and holding for about two seconds. Then you can drag it to another position.
For this game, it is possible to make the puzzle grid larger or smaller with a zoom function. Simply zoom in and out the same way as you would when taking a picture.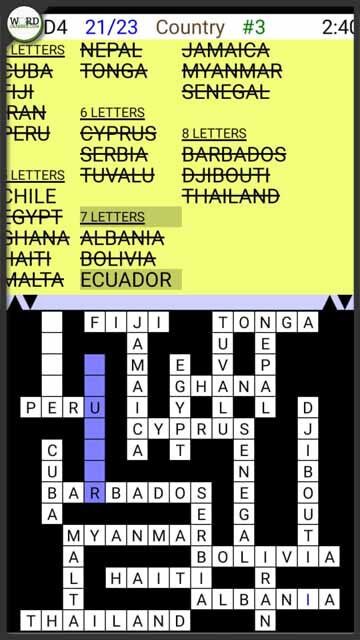 Three Buttons for Your Help
There are three buttons at the bottom of the screen. These are delete, extra letter and show wrong.
To delete, all you need to do is tap on the word and then press the delete button.
For a hint, there is the Extra Letter button, which will make a random letter appear on the board. This will make it easier for you to fit the word.
Then there is the Show Wrong button which you can select, and then choose a word where you think you have made a mistake in placement. If there is an error, then the word will glow red, and you can decide to remove it from the board. It is worth noting that every hint that you play is timed, so you need to make use of them quickly.
In the puzzle, you may want to know the meaning of a word. If you double click on the word, it can take you to a Wikipedia page that explains what the word means. So, you can play and learn as well.
Each of the games is timed, so when you get to the end of the game, you see your score, the difficulty level, and your achievements. You can then choose whether you want to change the difficulty or keep going with a new game.
Take Control of Your Word Fit Experience
It is possible to customise your playing experience with Word Fit Puzzle. There are so many options for you to choose from. Here is how you can begin:
Grid Size
There are a few options so that whether you are just starting out, or have become a ninja at this game, you will find there is a level for you. There are eigth options available for the grid size. These include 8 x 5, 8 x 8, 10 x 10, 11 x 9, 12 x 12, 15 x 15, 16 x 12 and 20 x 20. It is also possible to customise the grid as you wish, choosing anywhere between 20 rows and 20 columns.
Word Category
More than 30 categories exist when you want to play this game. Some of the categories include Animal, Science and Nature, Vertebrate, Food & Drink, Household, Nature, Profession, Food, Nationality, Bird, Science, Clothing, Mammal, Transport and more. With so many categories, you may find it difficult to choose where to start and what to enjoy. This is dealt with using the random category option, which will simply select a puzzle from any of the existing categories. This way, you can experience something different each time that you play.
Difficulty
Seven difficulty levels are available in Word Fit Puzzle, starting from Very Easy all the way up to Wizard. If you are looking for a category that will help you put your thinking cap on, there is the Tricky difficulty level, which will help you get your mind racing.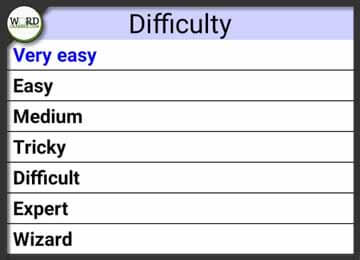 Grid Type
The game is called Word Fit, so you would expect that the puzzle is all about words, isn't it? There is so much more to this game than words. There are a host of other puzzles as well. Under the Grid Type, you can choose either a word or a number puzzle. If you select the word puzzle, you will be tapping words to fit within the puzzle. If you choose the number, the game takes on a whole new tone. With the number option, you will find that you can play a puzzle with numbers, or even symbols like animal and fruit. There is so much that is unexpected, that you will look forward to a surprise each time you play.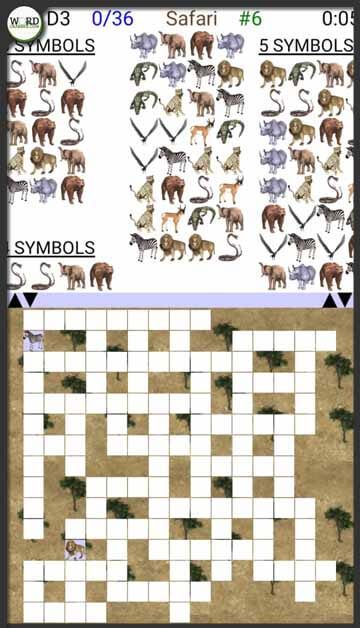 Should you happen to try and fit a word in the wrong place within the grid, you may get a warning.
Fantastic Features of Word Fit
Einstein is the main character of this game, making you feel you are playing a genius game. He is the face of the wise genius that can be seen on the landing page. There are also other features that can be found on this page to help keep the game interesting. There are the settings which can help you decide exactly how you want to customize the game for you.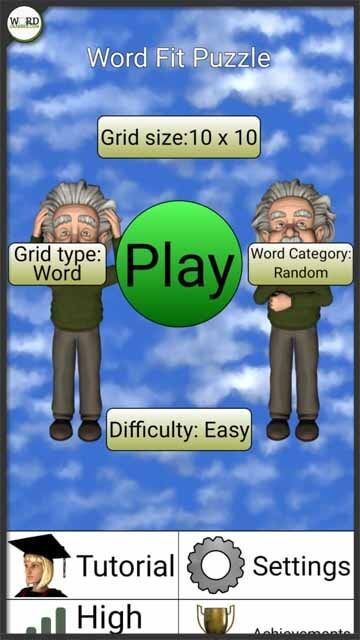 One thing that stands out about the layout of Word Fit is that it is definitely an old school application, lacking lots of modern features that make customization much easier. The settings menu is very long, with a simple, somewhat unattractive layout. Some of the options that you will find here include Language, Country, Active Dictionary, Display Settings including font size and colours, and the option to sign in using Google.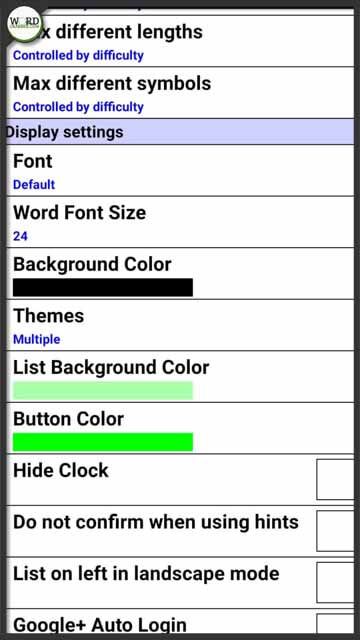 This also lets you know about the age of the app, as the Google+ platform was shut down all the way back on April 2nd, 2019. It is also possible to keep track of your high scores, as well as your achievements. However, it is worth noting that to access your achievements, you will need to sign in again using your google account to access Google Play.
You can share your gaming experience on multiple platforms by simply choosing the share option.
A Game for Everyone
It is tough to find a modern game that can easily fit the needs of all types of players. However, Word Fit Puzzle does that. This game is available in a variety of languages including Spanish, Russian, Portuguese, French, German, Arabic, Italian, Bulgarian, Indonesian, Croatian, Serbian, Czech, Ukrainian, Hungarian, Slovak and more.
The Advertisements in the Game
The game seems to be older and has not updated in a long time. Thus, the screen is not fully optimised for mobile phone screens. When playing, there are adverts that appear on the bottom portion of the screen. These block some of the key buttons within the game, such as the delete and validate buttons, which make the game a little less smooth. There are also long video adverts that are played in between some of the levels of the game, and you cannot skip the ads, you need to watch them to the end. The adverts within this game seem intrusive and take away from the pleasure of the gaming experience.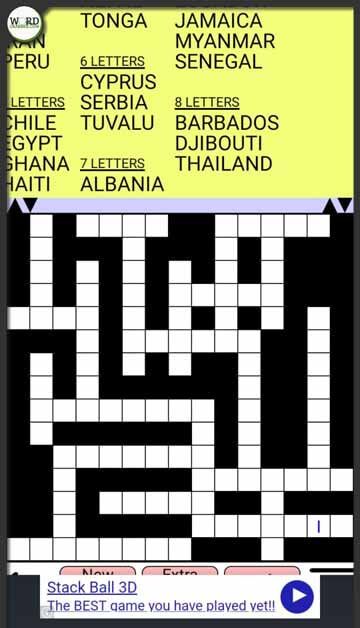 Discover A Different Word Puzzle Game Today
The beauty of this game is that it seems like you discover something every time that you play. There are very many levels to experience, so you can play for days without getting bored. There are also lots of surprises as levels turn up the unexpected. More than just word puzzles, there are the symbol puzzles you will find that help you use your powers of deduction, logic and analysis to figure out the results. Try out this brilliant game today and enjoy everything that it has to offer.
image sources
title picture – logo of the word fit app for word-grabber.com.
All other pictures are screenshots for word-grabber.com.